CareerBliss has salary info, hundreds of thousands of company reviews and millions of jobs!
---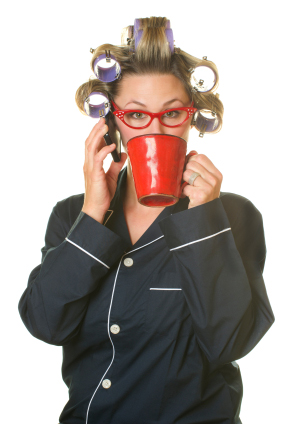 If you've ever had the chance to work from home or set your own schedule, you've probably received envious looks and comments from your friends – it seems that just the prospect of being able to work from home or decide what hours you'll work is enough to prompt a smile. So it makes sense that a recent survey of more than 800 job seekers found that flexible job options have a lot to do with their overall happiness.
According to the survey by FlexJobs, the No. 1 reason that people want a flexible job is to find work-life balance, followed by:
More time with family
Less commuting stress
More free time
Fewer costs from commuting and work expenses
Better health and more exercise
Specifically with telecommuting jobs, the survey found that job seekers believe that telecommuting will help them to be more productive, less stressed, less involved in office politics and more comfortable because of the home office environment. "Happier at home" seems to be their mantra!
What does a happy person with a flexible job look like?
Based on survey responses, the average person in search of a flexible job is a 30 to 59-year-old woman with a bachelor's degree, a family and a dog.
Most respondents are seeking a job that allows them to work from home all the time, but they're also open to partial telecommuting, part-time schedules, alternative or flexible schedules, and freelance contracts in order to find a flexible work arrangement that works for them and their employer.
To top off the happiness meter, the majority of respondents have at least one pet, with the majority owning dogs or cats. For years, studies have shown that spending time with pets lowers stress and increases happiness. It makes sense that people with flexible jobs can spend more time with cuddly, furry creatures and therefore, increase their happiness.
This new survey from FlexJobs adds further weight to the argument that flexible work arrangements are an excellent employee retention tool. Surveys by Stanford University and the University of Minnesota conducted in 2011 found that employees with flexible work arrangements are happier, less stressed and more productive -- and this latest survey shows that job seekers are already aware of the benefits enjoyed by having flexibility at work.
If you're already working from home and starting to feel the honeymoon period waning, try these 4 ways to stay happy when you work from home. And find out how to convince your boss to give you a flexible work arrangement with these tips.
Guest posts like this one make us happy! Want to contribute to CareerBliss? Check out our submission guidelines.