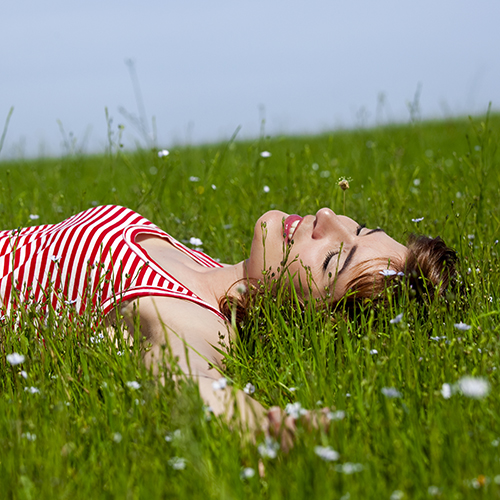 Who else loves falling asleep to Netflix? If you have an important meeting the next day, you might want to close that laptop and completely unplug for at least 30 minutes before you go to sleep.
New research at the University of Florida, Michigan State University and the University of Washington found that g
iving into your
smartphone addiction
is a great way to lose sleep, wake up tired and not perform your best the next day.
The researchers studied 82 mid to high level managers about their nighttime tech habits and how this related to their energy the next day. They found that folks who were up late answering emails also had less self-control, were less engaged and this led to poorer work.
"Even 30 minutes before bedtime can take a toll," Christopher M. Barnes, an assistant professor of management and co-author of the paper told the WSJ.
So, if you have a big work day coming up, there are plenty of great reasons to unplug before you go to bed. Here are three:
Study Shows You'll Get More Hours of Quality Sleep, and Be More Productive
Workaholics, beware: Answering emails late at night makes you less productive. "Research findings show that [reading and sending work emails at night] exhausts workers by morning and leaves them disengaged by the next afternoon," according to the Wall Street Journal.
So, unless it's imperatively urgent, you might want to hold off on replying to work emails before bed. 
"After accounting for sleep quality, the researchers found that work-related smartphone use in the evening was associate with fewer hours of sleep," according to the WSJ.
Studies also show that the light that emits from screens disrupts with your body's melatonin levels, which is a chemical that promotes sleep, according to the Times.
http://time.com/2118/were-all-doomed-using-your-smartphone-before-bed-can-cause-cellphone-hangover/
Essentially, more quality sleep directly results in better memory, focus and overall success at work. Check out
A Serious Case for Naps at Work!
Unplugging Before Bed Will Help You Destress
With instant notifications only a button away, our smartphones and devices are a direct cause of constant anxiety. If we see a new email or post, it's hard not to check it right away.
Making a conscious effort to turn off your devices for 30 minutes can help you unwind from the stress of the day and then rejuvenate.
It's not just work emails that make us tired. It's pleasurable shows as well. Using any kind of devices before bed disrupts sleep and focus the following day. "As your brain revs up, its electrical activity increases and neurons start to race -- the exact opposite of what should be happening before sleep," according to Mark Rosekind, PhD, former director of the Fatigue Countermeasures Program at the NASA Ames Research Center on WebMD.
Plus, constantly picking up your phone and writing emails or notes forces your body to be stressed instead of relaxed. Do something that'll physically relax your body and mind for a better day tomorrow!
4 Smartphone Apps to Help You Unplug
1. Pause – It lets you take a break from your smartphone for a designated number of minutes. Plus, you can compete with your friends to see who can stay offline the longest! (For both Apple & Android).
2. Unplug: Check In to Check Out – Let's your networks know that you're going to be taking a digital break for a little while. (For Apple).
3. BRB – Similarly, BRB also lets you check out of your social networks by setting a big away message explaining that you're not available. (For both Apple and Android).
4. Silencify – It lets you create smart rules that silences your phone. Rather than grabbing your phone for every single notification, you can create a list of important contacts. (For Android).