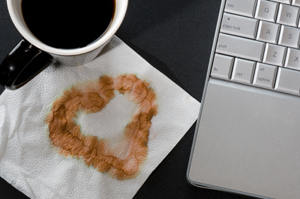 Given the heart-breaking economic hardship, budget cuts and layoffs we've gone through, is it possible that anyone's feeling the love at work these days?  According to CareerBliss data, there's quite a bit of love in the air and surprisingly it's not over money or even job security.
We asked our career community to tell us what makes their heart flutter in the workplace.  Here are the top three reasons why people say they love their jobs:
#1 – It's the work that they do (their daily tasks)
#2 – It's the people they work with (their colleagues)
#3 – It's the way they work (how they complete their tasks)
CareerBliss data reveals that these three key factors ring true for most of the employees surveyed, including those in finance, construction, information technology, biotech, engineering, sales, healthcare and customer service.
Matt Miller, Co-founder and Chief Technology Officer of CareerBliss says "What's interesting about the CareerBliss data is that compensation does not have as much of an effect on employees' happiness when compared to other factors.  In addition to the top three reasons why people love their jobs, we found that work-life balance also has a significant impact on their job satisfaction."
In the end, there are many ways for employees to find love and fulfillment at work.  For some, it's the benefits package, promotion, or their boss.  For others, it's the daily tasks that they perform or the people they collaborate with that impact their overall happiness in the workplace.
What makes you love your job?  Tell us what your heart is saying.