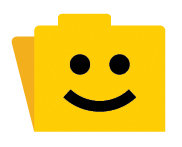 There's a simple reason why Marissa Mayer's recent move to curtail telecommuting at Yahoo has elicited widespread rending of garments and gnashing of teeth: People like being able to work from home.
Time and time again in company reviews, when we ask employees what they like about a company, the option to telecommute ranks right up there with good benefits, generous bonuses and competitive salaries.
Employees Like:
"I like almost every aspect of working for the company, especially the ability to telecommute." –
Online Course developer, Pearson eCollege
"Telecommuting enables employees with children to do their jobs around busy family schedules." – Internal Information Staff, Noblis
"I enjoy working at BNY Mellon especially the telecommuting and flex hours." –
IT Business System Analyst,
Bank of New York Mellon
And when it comes to things employees dislike about about the places they've worked, telecommuting once again makes a strong showing. In these instances, though, the focus in on the lack of telecommuting options.
Employees Do Not Like:
"No telecommuting for accountant to balance with work and life." –
Controller,
CERATECH
"This company is not a telecommuting friendly unless after hours." –
Informational Services,
FM Global
"Tell your middle and line managers that it's the twenty-first century, and telecommuting actually WORKS.  You don't need to disregard and disrespect perfectly qualified candidates who were working there just one month ago because they don't live in your city." –
Senior Program Manager,
McAfee