"Fishin' in the company pond doesn't always end badly," jokes Sally Herigstad, CPA and personal finance writer who met her husband, Gary, on the job over 30 years ago.
Sally worked for Gary at a small secretarial service. In close quarters, the two got to know each other very well.
"He kept saying he was going to make me a partner in the business, but he didn't get around to it," Sally says. "So I joked that I had to marry him."
It turned out to be a self-fulfilling joke!
Sally and Gary's on-the-job love  story is far from rare – the workplace is one of the most common places people fall in love. And CareerBuilder found that one third of office romancers actually end up marrying their coworker!
We spoke to a bunch of people who found love at work. We hope you enjoy their swoon-worthy love stories:
Love at a Radio Station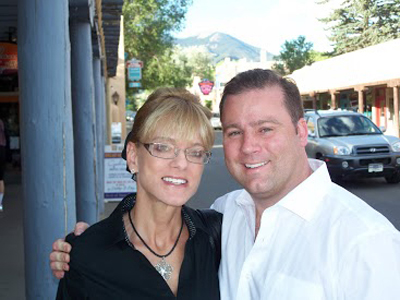 Leslye Schumacher worked in the marketing department of a radio station when she first noticed Todd, who worked in sales.
"I went to lunch with a work friend and she invited him to join us. I hadn't really talked to him before that," Leslye recalls. "I was instantly attracted to him and thought even though he wasn't serious dating material -- he was four years younger -- he would be a fun fling!"
And So it was decided. Leslye simply had to see Todd again!
Leslye told her best friend*, who just so happened to be Todd's boss at the time, and she promptly set up a double date.
"We now say that basically his boss ordered him to go out with me," she jokes.
After the second date, Leslye decided Todd was more than a fling.
The couple just celebrated their 15th wedding anniversary!
Mutual Adoration over Quinoa and Avocado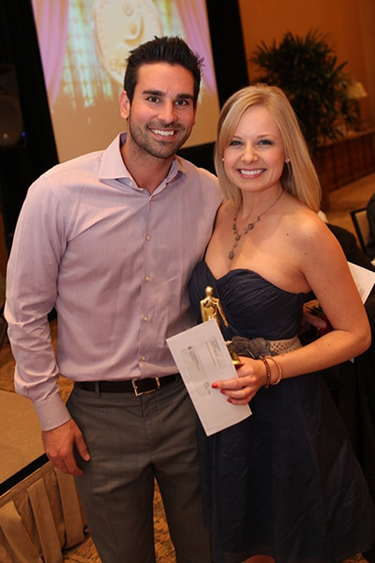 Jennifer Long and Todd Merz met in the kitchen at recruiting firm (and CareerBliss sister company) CyberCoders.
"Jenn was eating Quinoa and Avocado, which is something I eat all the time, so I used it to strike up a conversation with her," Todd says.
Their kitchen convos continued, often lasting a full hour!
"I was instantly attracted to her smile and beautiful eyes and this aura that she had about her," he says.
While it was an instant attraction for Todd, Jenn's feelings developed a tad slower because she was in another relationship at the time.
"That relationship ended for its own reasons, and I had a bit of recovery process to go through before I was ready," Jenn says. "But Todd was there in his shining armor waiting for me, and his charm won me over!"
The couple kept things under wraps for a while, waiting to make sure it was the real thing before letting coworkers in on the secret.
"Only our closest friends knew at the time," Jenn says, "but then our fabulous CEO found out -- I think through Instagram -- and totally called us out as 'CyberCoders' cutest couple' one afternoon at work!"
With the CEO's approval, word spread and it's been good times for the duo ever since!
Tech Trade Show is a Hot Spot for Love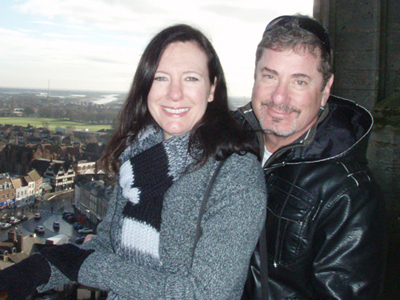 When advisory mortgage planner Bruce Specter was in the tech industry, he never really cared for trade shows. One day, his team insisted he attend a trade show in San Diego. After all, Bruce helped develop the largest distribution channel for the IBM product they were dealing with.
So he went … begrudgingly.
While walking to the convention center from the Marriott, Bruce's locked eyes with a dark-haired beauty walking towards him.
"We exchanged smiles, I quipped 'Back to the salt mine!' and continued to walk to our respective destinations," he says.
Back at his booth, Bruce was chatting. He turned around and there she was!
"Smiling that perfect smile and extending her hand," he says, "She introduced herself as the vendor relations manager for the company sponsoring the event and was responsible for mingling with vendors."
Cupid's arrow struck – and, bam!, Marital bliss for 15 years and counting!
This Just in: Fire in My Heart!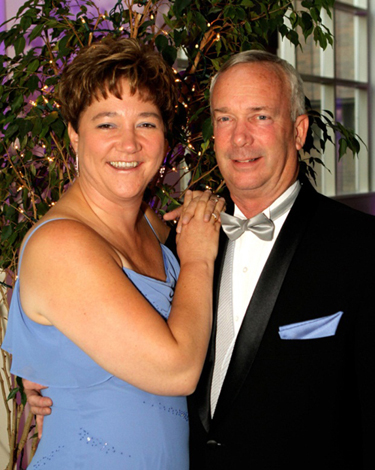 When Maggie Barnes was working as a reporter about 20 years ago, a dashing county fire coordinator caught her eye.
"My adoration of him got so bad that I would hope for something to blow up, burn  down, flood or fall over," Maggie jokes, "That way, we would be in the same airspace -- for a while, at least."
One day, they finally made a lunch date. Just one hour before the date, the local hospital reported a fire.
Maggie rushed over to cover the story. At the scene, she scanned the crowd, trying to find him. The situation was soon under control and he walked out of the building.
"He spotted me on the other side of that yellow tape and walked straight to me – helmet off, face covered in dirt and sweat and said 'Gee, you look pretty today.' "
Soon, they were married!
A Lovely Treat on the Company Bahamian Retreat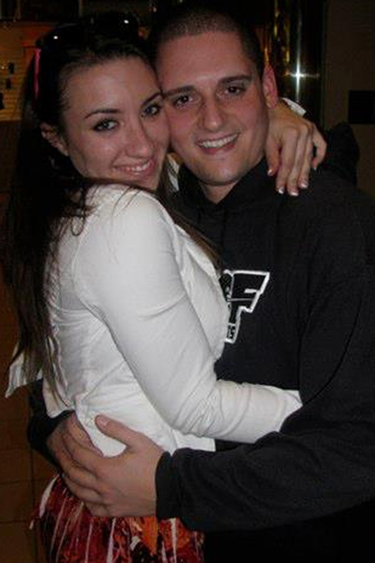 Just about one year ago, Zachary S. Pardes of Vantage Communications came back from a vacation to find a new employee, Kristen, now sat directly across from him at work.
Just a day later, the whole Vantage crew took off on their company retreat — a cruise to the Bahamas (whoa, awesome company!).
"Kristen and I spent a lot of time together throughout the three days," he says. "From activities on the ship to renting a moped in Nassau and lounging on the beach, we were with each other most of the time and enjoyed each other's company."
It only took two months more of flirting and talking in the office before Zachery and Kristen became a couple.
Luckily, their boss was fine with the romance -- as long as it didn't hamper productivity!
Behind-the-Scenes Sweethearts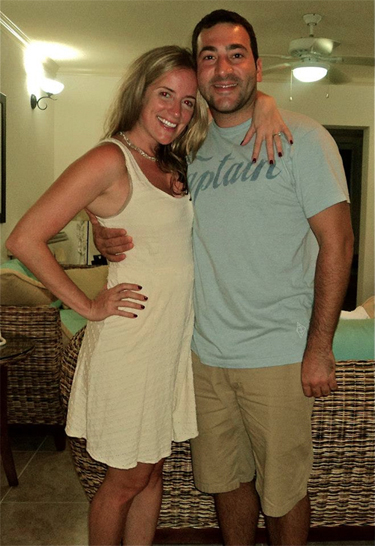 Annie Scranton met her fiancé, Mike, eight years ago while working at a cable news company. They were both producers for a high-profile news personality.
For seven of those eight years, Annie loved Mike — but just as friends.
Then, "when Mike first broached the topic of dating, I thought it could be a great idea but wanted to take it slow," she says.
To ease into it, they platonically dated for three months.
"That time was great for us because there was no pressure and we just continued to have the great time we always did," Annie says. And she got to see a new side of him.
It was a huge plus that Mike also worked in the media biz.
"I think dating a former coworker is awesome," Annie says. "In the media, you work 24-7, so we already knew we had the same work ethic, liked the same types of people, felt the same way about our line of work, et cetera."
"It's great to have someone understand, completely, what my day is like and be able to give me great input," she says.