Today's guest post is by William Ellermeyer, one of the most recognized Executive Career Transition Consultants in Southern California.
---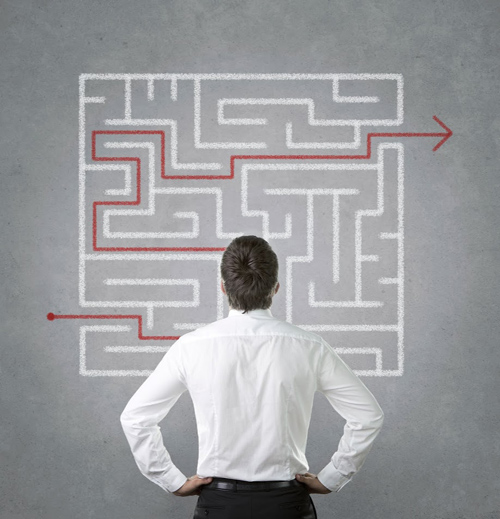 I never gave retirement much thought back in my 30s and 40s. I just accepted it as a compulsory goal I would inevitably attain at some point and time in the future, where I would seamlessly transition to a life of leisure, fun and freedom and do only what I wanted to do. I usually saved that nebulous subject for discussions with the few financial planners I knew, or when I began to work on a plan for financial freedom when I was approaching 65.
But little or no thought was actually given to what I would be doing besides having a permanent vacation and living a carefree life.
By the time I reached my late 50s, I started paying more attention to the people ahead of me who had reached that elusive finish line, where shirts and ties were replaced by cruise wear and golf apparel. I took particular notice of how they looked after an extended period of puttering around on the links or vacationing at sea and was startled by the changes, as many of them appeared to be aging faster than those I knew who were still actively employed.
I attributed this phenomenon to the mind; when it tells the body that it's retired, perhaps it takes the hint and runs with it, only to come to an abrupt halt and begin to atrophy at an accelerated rate.
The Not-So-Good Life
After a year or so, most of the people I knew who retired to that trouble-free existence eventually returned to engage in some type of work. That's when I began to realize why the traditional model of retirement at 65 was not appropriate for hard-working, high-achievement people—and why the ads for the good life were just plain wrong for most of us.
As a veteran career coach involved in employment, I now clearly understand how central the subject of retirement is to most adults' health and happiness. For the past ten years, in particular, I have counseled almost everyone I meet to change his or her idea of what retirement should be and never to use the "R" word because it reinforces these negative messages:
· You are no longer a "player."
· You are not invited.
· You are no longer interesting to the working world.
· You are irrelevant.
· Your skills are outdated.
· Your window of opportunity has closed.
· You are too old.
Do Not Go Gently...
In the past 50 years, the media, insurance companies and investment firms have tenaciously promoted retirement as an integral part of the "American Dream," but it wasn't always that way. In fact, the idea was concocted first in 1878 by the German government under the rule of Otto von Bismarck, and then expanded to the U.S. in the 1930s with social security legislation that set the age for retirement at 65.
Prior to that, people worked their whole lives. Blacksmiths, for example, tutored the younger workers or moved to a related job that did not require as much heavy physical work.
Retirement is a trend primarily embraced by Western countries but seldom adhered to by the billions of people in the developing world who find the concept unthinkable, simply because working is a way of life rather than a stage of life. And so they "rage, rage against the dying of the light." If their ability to remain healthy enough to work well into their 80s and 90s can teach the advanced countries anything, it may be that staying engaged in some kind of work can provide much more than a means to obtain food, clothing and shelter; it may also provide a deeper sense of belonging and purpose, which translates to feeling and looking younger than our years might suggest.
The Future of Retirement
Thanks to advances in science and technology in the last two decades, more and more people are taking better care of themselves through proper diet and exercise, which is enabling them to keep their hands in work well beyond their 60s and 70s. Take a look at some of the world's wealthiest people: They may not be working the usual 40-hour week, but the important thing is that they're keeping their heads and hands in the game. They have learned to integrate into their lives a healthy balance of family, travel, education/life-long learning, leisure and some level of work.
This may not be right for everybody in the retirement years (65+) but it will most likely be right for an increasing number of people who have an interest or passion for something that inspires them to create anything from hobby jobs to Internet-based businesses. I've seen people in their 70s and 80s doing things like refurbishing 60s muscle cars or writing their first novel.
Over the years, I have carefully observed—whether firsthand or through stories—the characteristics and common denominators of happy people working in their "retirement" years:
1. Eat, sleep and play: They eat well and are actively engaged in a regular exercise program at least 2 to 3 days a week.
2. Living is learning, and if you are not learning you are not living: They continue with their education in one way or another. Some go back to physical school while others continue to learn through seminars, workshops, retreats and, most of all, reading.
3. Happy, healthy and wise: They are generally happy in the way that they present themselves and do not dwell on the aches and pains that we all deal with as we get older. They avoid self-fulfilling prophecies that say things like "I am slowing down" or "I'm getting too old and tired to keep up with technology." Instead, they replace these statements with positive affirmations like "I love my time in the gym and have maintained my ideal weight" or "I've just enrolled in a course to learn how to use the latest social media apps."
4. The Entrepreneurial spirit: They think like an entrepreneur, creating their own jobs and working as consultants, writers, teachers, board members, inventors, artists and speakers who talk about everything from health and retirement to passions and purpose.
Gallup surveys continually show that 70% of the work force is disengaged from their current employment, with 30% of that population considers themselves "very unhappy." So the retirement years can, in some ways, prove to be happier than the traditional working years.
Never Too Old. Never Too Late.
When I meet with people who tell me they're retired and are searching for ways to be productive again, the first thing I tell them is to change their story and eliminate the "R" word from their vocabulary—completely. For example, rather than starting with "I retired after a 30-year career at…" try this: "I just left a company after a 30 years and I am excited about the next chapter."
If you look at the statistics, particularly those from the 2010 U.S. Census, the 65 and older population is growing faster than the total U.S. population and people, even in their 80s are increasingly returning to some type of work, whether part-time, paid or volunteer. In many ways, this growing sector is divorcing from traditional views of retirement and relying on their natural ability to create, which may have been long dormant.
The most successful people in life realize that age is nothing more than a number. Here are just a few of the endless examples:
· Colonel Sanders was well over 60 when he made it big with Kentucky Fried Chicken.
· Frank McCourt, author of Angela's Ashes, didn't take up writing until he was 65.
· Ronald Reagan became the 40th American President at the age of 70.
· Grandma Moses, renowned American folk artist, began painting in her 70s.
· Sheldon Harnick, Fiddler on the Roof lyricist and Broadway legend, is still fully engaged at 91.
Age is, indeed, a state of mind and one that is becoming increasingly populated by those who are taking their cues from people like Harnick and Moses. With a goal to be happy, healthy and engaged and contributing members of society, men and women who have eliminated the "R" word from their vocabularies—and their thoughts—are leading the charge and moving us in a new direction where the real American Dream is alive and well and patiently waiting our arrival.
---
About William "Bill" Ellermeyer:
William Ellermeyer is one of the most recognized Executive Career Transition Consultants in Southern California, having pioneered the corporate-sponsored career transition business in the early 1980s. Since then, Bill has become a noted speaker who regularly speaks about career management, entrepreneurship and "un-retirement." He is a master connector who helps clients build relevant quality contacts, something he believes is the bottom line for every senior executive in transition. Hundreds of Orange County executives over the past 25 years have benefited from Bill's remarkable talent and solid expertise. In addition to having pioneered the outplacement business with the creation of Career Management Services, Bill participated in the creation of the Association of Professional Consultants, the Global Network and the Senior Executive Forum.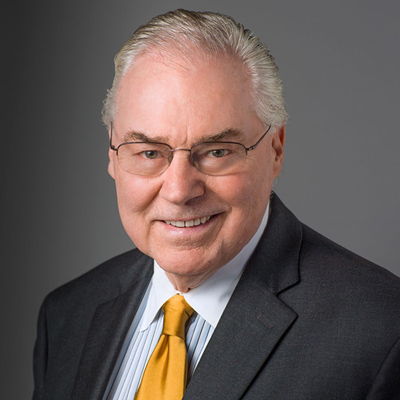 About Ellermeyer Connect:
Based in Tustin, California, Ellermeyer Connect is an executive career coaching business that guides its clients through career transitions and beyond. The company specializes in working with people from the executive search, investment banking, private equity, turnaround management, employed executives and professional service industries. Bill Ellermeyer provides the primary coaching for every client in the program and provides unlimited access. More than a career counselor, Ellermeyer acts as a personal agent to his executive clients, introducing them to powerful connections and taking them to meaningful business networking events. Ellermeyer Connect provides key connections that greatly enhance each client's visibility in the marketplace. For more information, visit www.ellermeyerconnect.com.