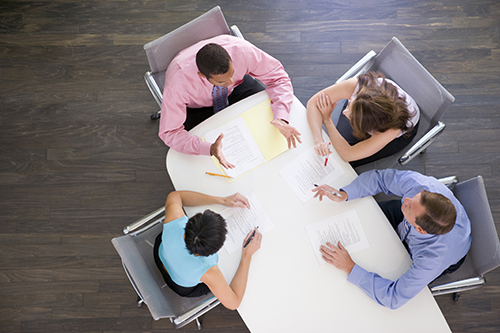 Kay Paumier decided to consult while she looked for a job.
"I contacted people in my network, asking them if they knew of anyone looking for a consultant in my field, which is marketing communications, public relations and writing," she says. "I ended up with two clients; one stayed with me for years."
Paumier's case is more common than you might think. Consultancy, in its basic form, is getting paid for your expert advice. If you're unemployed, consulting is a fantastic way to make a little extra money, fill in your employment gap and keep your skills razor sharp!
It sounds daunting – but anyone with significant niche expertise can start their own consultancy. We spoke with several awesome consultants about tips on how how to get started:
1. Show Your Service's Value Upfront
"A mentor told me, John, you've got to reverse the risk. You have to give value up front to prove your worth," says John Paul Engel, owner of Knowledge Capital Consulting for 12 years.  "You have to give value up front like a restaurant gives free samples."
If you can truly offer a service that others need, this will eradicate any fears, skepticism and doubt that will naturally bubble up.
Jack Garson, author of
How to Build a Business,
offers an example of an in-demand service. "Most small businesses right now are completely lost about what to do about the Affordable Care Act (Obamacare) because the new law is complicated -- and most of the explanation has been provided for larger companies. Become an expert for small businesses," Garson says.
Find an unmet need and offer solutions.
2. Publish, Speak & Write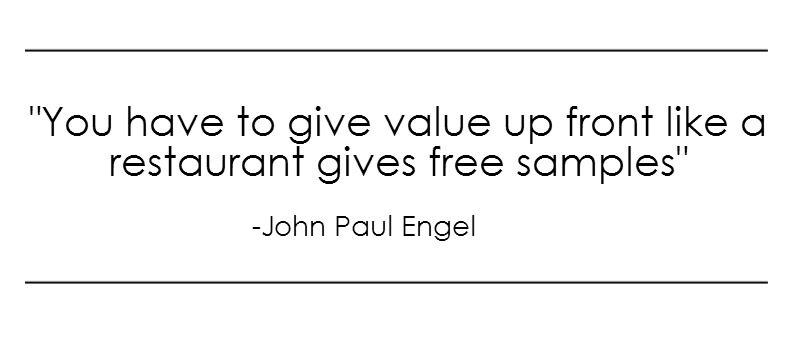 Self-publishing has never been easier. Whether it's on your own blog, social media profiles or with an eBook, it's important to "get your name in public arenas that your clients and referral sources see," says Daniel Feiman, MBA, and author of
Build it Backwards.
Networking is key here as well. Talking to likeminded folks will help your consultancy get off the ground. Start with small, niche blogs and industry associations. If you can, find niche conferences and networking events where you can get face-to-face with clients.
Take a lesson from Engal's book. "I created a presentation called Technological Trends in Financial Services and sent it to everyone I knew," he says. "The next day I was invited to speak at a breakfast conference for executives from large Japanese companies."
Boom! first relationship built. Of course, it may not happen that swiftly. Still, reducing risk by giving value up front is the best possible way to acquire clients.
3. Drive Traffic to Your Website
"The first thing prospective clients do when considering hiring you is research you online, which is why, when you are first starting out as a consultant, it is important to invest the time into building your web presence," says Jessica Greenwalt, owner of graphic design company Pixelkeet.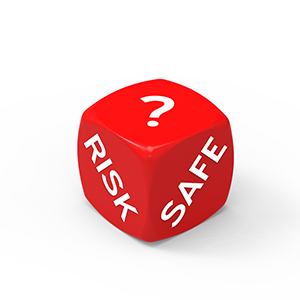 So, create an easy-to-scan website that contains your portfolio, expertise and blog.
4. Get Used to Hearing 'No'
"Fire up Google AdWords and do some keyword research. Setup a campaign targeting keywords in your niche," says Nick Whitmore, published journalist, blogger and managing director of ContentWriting.org.
Earning opportunities and producing happy clients is the best way to expand your network, boost your resume and set yourself up for better, more lucrative opportunities in the future. Hint: Most consultants agree it's not going to happen overnight.
"Consulting contains a large dose of sales. That means you'll be pitching your services on a regular basis, and getting eerie silence or often no responses, sometimes after what seems like the best of initial conversations and meetings," Garson says.
5. Pay it Forward
I try to do favors for people in my network, and help them as much as I can," Paumier says. "It makes me feel good, and I believe that what goes around comes around."
Plus, if you know you're only consulting as a means to an end, it's a good idea to offer up your services for free. Again, you'll earn valuable achievements to plump up your resume while unemployed—way better than an ugly employment gap!
"Talk to consultants in related fields to see if you might be able to assist them," says Don Nations of DNA Coaching. "Offer to assist some non-profits on a no-fee basis."