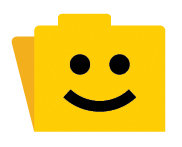 As a leading career community, we here at CareerBliss want to take the time to recognize some great like-minded blogs out there that share a passion for passing along career advice to help you find peace of mind, success and happiness in your career.
Twitter is an easy way to collect the best career advice on the web and keep track of your favorite blog updates, especially via smartphone when you're on the go. Simply create a private list and label it "career blogs" (and remember to add @CareerBliss of course!).
Without any further ado, here are the top 10 career blogs to follow on Twitter!
The US News on Careers takes the crown as the No. 1 career blog out there. It's a platform for some of the best career advice from experts, including @CareerSherpa, @AskaManager and Miriam Salpeter of @Keppie_Careers.
It's an ongoing stream of valuable career advice that directly relates to job seekers. It's unique and contains the answer to pretty much any career or job search question you might have.
We absolutely adore SmartBrief because it is like a giant information detector, scanning for only the crème de la crème of insightful articles out of the tens of thousands of content sources out there.
The best part is that SmartBrief is the gift that keeps on giving. You can follow the generic @SmartBrief handle or they have specific categories that might be more relevant to you. We highly recommend @SBLeaders & even @SmartBriefJobs for instant job openings. (Bonus Tip: SmartBrief is renowned for their email newsletter!).
By following AOL Jobs, you can get easy access to great insights from people whom you might otherwise not have considered reading. For instance, @AOLJobs recently Tweeted a guest post from world-class, award-winning speaker and best-selling author Willie Jolley called "How to Turn a Setback into a Comeback."
The Wall Street Journal at Work blog frequently tweets fascinating, well-researched career tips and features. For instance, the Wall Street Journal's career section recently did an in-depth piece on workplace distractions.
The Harvard Business Review's Twitter account is useful for interesting stats and business-related articles. This is a must-follow for anyone interested in or involved in business-related industries, which, of course, is a ridiculously broad category.
In new media jargon, Seth Godin is called a "thought leader." He is also the founder of Squidoo.com. Though he does not post traditional career and job search advice (like how to write a resume), his musings are always fascinating and applicable to everyone trying to get ahead and succeed in today's economy.
I first discovered 99U when I was researching an article on workplace productivity. As it turns out, this entire site is brimming with fascinating career-related advice, especially for creative and productivity nuts. The idea behind it is rooted from a quote by Thomas Edison: "Genius is 1% inspiration and 99% perspiration." This Twitter account is filled with links to blog posts that focus on the latter.
The Brazen Careerist Twitter feed is great especially for young professionals looking for advice on landing that dream internship or what to wear on your first day. It also features some links to thought-provoking Gen Y articles like "Is Gen Y Delusional About How to Have a Successful Career?"
The Daily Muse Tweets out unique stories as well as guest posts they've written for bigger publications like Forbes or the Huffington Post. By following the Daily Muse, you get a stream of straight up career advice that's straight to the point and helpful. It was originally geared toward women, but they have since then shifted their target audience to be more inclusive.
The folks at YouTern are frequent Tweeters (so you will always have something fresh in your feed) of career-related topics, especially for college students or intern applicants. They also lead a weekly Twitter Chat called #InternPro on Mondays at 9 p.m. Eastern if you're looking to engage on internship and career-related topics!