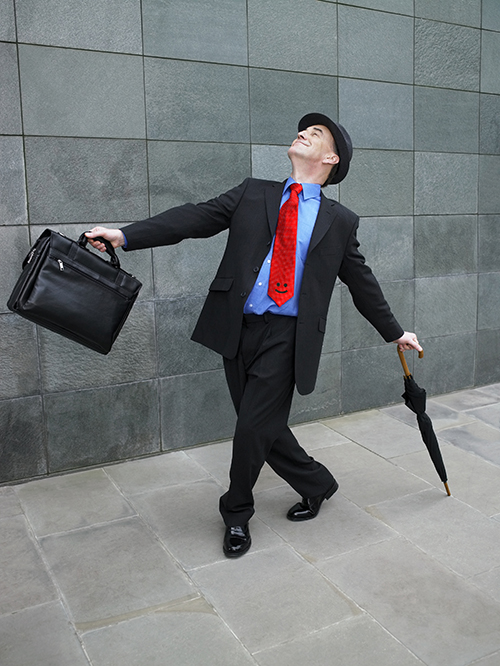 The most wonderful time of the year is here…for job searching!
The end of the year is the busiest hiring months of the entire year because "companies are wrapping up Q4 budgets and want to 'use or lose' the money that is allocated for their respective departments," says Alex Harrington, executive recruiter at CyberCoders.
Most people think that managers aren't really thinking about hiring candidates during this time of year…they're probably too busy making snow angles or vacationing in the Bahamas.
As a CareerBliss reader, you know much better!
Plus, "Meeting with someone when they're in a cheery holiday mood, or feeling the spirit of generosity" could sway things in your favor, says Stacia Pierce, career expert and CEO of Ultimate Lifestyle Enterprises.
We talked to many different recruiting and hiring experts about how talented and savvy job seekers like you can make the most of the holiday season. Folks, these tips are gold!
1. Apply Vigorously
"Apply as vigorously as you would any other month," Harrington advises. "Even if an interview seems inconvenient, take it."
A bunch of the managers that Harrington is working with are telling him they need someone to start before the new year (and he told me this on Dec. 18th). Now is not the time to slow down!
"Even if you don't end up getting a job before the end of the year, you'll have a leg up on the competition that will be swarming the market in January," Harrington says.
2. Don't Skip the Holiday Party – Network
"Introduce yourself to new people and if the opportunity presents itself, casually let them know that you are in the job market," Pierce says.  "If you belong to a professional organization in your field, make sure to attend at least one event during the holidays."
Even if you never get a chance to casually let folks know that you are in the job market, don't feel discouraged. You are planting the seed. Networking requires a lot of time investment. Establish a rapport so that she'll be more apt to helping you at a later on.
"If someone in a company refers you to an opening, your chances of getting the job rise to 1:10," says Alfred Poor, Ph.D.  and author of
7 Success Secrets that Every College Student Needs to Know.
Check out:
5 Habits of Amazing Conversationalists

3. Rekindle Old Work Flames
The holidays are a great time to reach out to people whom you haven't talked to in a while. "Reach out to past employers and coworkers to see where they're working and make sure you're top of mind for them," says Christy Palfy, a recruiting manager at Progressive Insurance. "A great way to start the conversation again is to send them a holiday card or well wishes for the New Year."
Who doesn't love receiving a good, old fashion season's greetings?
4. Polish Your Resume for 2014
Get ready for the January hiring rush. Companies have their budget allocations mapped out. Don't wait until January to fix your resume. Use any free time you have to update and polish your resume (both online and traditional).
If you've been reading CareerBliss for a while, you'll know that we dedicate every Tuesday to improving our resume just a little bit more. Missed out? Don't worry, we have all of our Resume Tip Tuesday articles compiled here in the Archive.
.