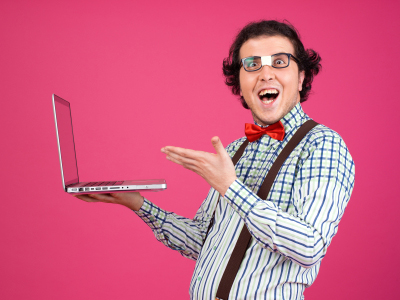 Ready to start looking for a new job? If you've been out of the job search game for a while, it's time to freshen up your resume. Rather than a mere update of the existing document, do yourself a favor and rewrite your resume from scratch.
Keep these things in mind when crafting your new resume:
1. Nix Worn Out Adjectives and Phrases
Effective
Innovative
Analytical
Proven ability to …
Excellent command of …
Results-oriented approach to …
Excessive use of tired adjectives and
worn out phrases
like those above is the mark of an applicant who either lacks experience or lacks originality. Packing your resume with meaningless buzzwords does nothing to differentiate yourself from other candidates, who also are e
ffective, innovative and analytical problem solvers with a proven ability to maximize results.
Blah, blah, and, blah.
2. Avoid Space Fillers
Resist the urge to fill up the whitespace on your resume. Many HR professionals agree a good resume is only one page long. If you have included all the necessary information and still have extra space, leave it! Whitespace is beautiful. Minimalism is extremely hip. Be bold and leave some blank space. Definitely, refrain from slapping references available upon request on the end of your resume just to fill up space.
3. Keep Jargon to a Minimum
If you need to use jargon to describe your skills and experience, that's fine. But exercise caution when using abbreviations and technical terms.  Your resume should use the same language you use in everyday life.
4. Look Out for Typos
Even the best of us make spelling mistakes. Do not put your faith in a spellchecker. Have a friend read your resume over. Working on the same 500-word document for hours at a time has the unfortunate side-effect of making you blind to grammatical or spelling errors. Have a second set of eyes take a look before you send it off.
5. Tailor Your Resume
Every resume should be tailored to the job you're trying to get.  Summarizing an entire career in one page can be a daunting task. Don't sell yourself short by throwing something together. Patience wins the game every time.  Do your experience justice by representing it on a beautifully written resume that addresses what the employer is looking for.
---

Amy Knapp is a career adviser for InsideTrak, an Australian job search engine.