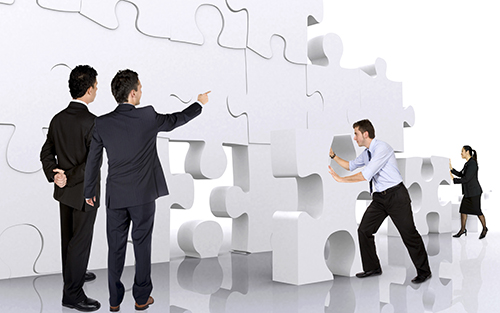 What if you had no one to report to?
Imagine: You walk into work, get things done and never worry about obtaining approval or having someone looking over your shoulder or playing those corporate mind games (oh man, how do I sneak out so my boss doesn't see me leave before him?).
In our evolving information economy, some companies have shifted away from the traditional tiered corporate structure and have moved toward a flattened hierarchy. Without managers, there's less red tape hindering innovative ideas and teams can focus on working together to execute new, big ideas rather than catering to a boss.
"If you look at a baseball team in the field, no one would say, hey who does the pitcher report to, who does the catcher report to?" Richard Sheridan, CEO of Menlo Innovations, a software company with a flattened structure, told NPR.
Sound pretty cool … right?
To dig a little deeper, we spoke with Sheridan and several other folks who have first-hand experience with working in a virtually bossless company.
 'Bossless' Does Not Mean 'Leaderless'
Strong company leaders are the foundation to a successful flat organizations. The CEO should offer a clear direction, mission and vision. Without leaders, you've got a room full of archers without a clear target!
Sheridan clarifies that while there are no bosses at Menlo, "we have strong leaders throughout our organization," he says. "They just don't wait for a promotion, a title or bigger desk to take the lead on an issue important to the team."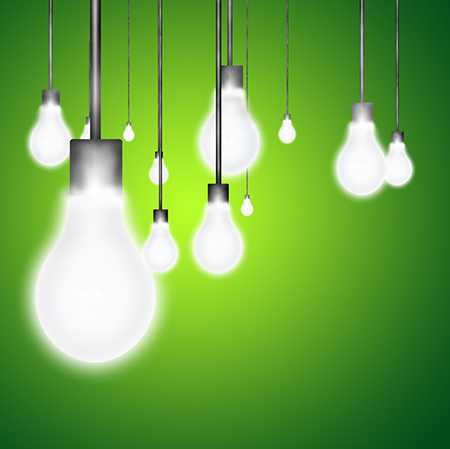 Even Without Titles, Natural Leaders Will Emerge
Studies show that a natural social hierarchy tends to kicks in even if you remove a formal hierarchy.
"The pecking order is the 'universal default for human social organizations,' " according to the research paper, "The Path to Glory Is Paved With Hierarchy," as cited in a NY Mag article.
The writer of the article, Matthew Shaer, witnessed this at Menlo during a weekly "kickoff" meeting where a group of 15 Menlo software developers gathered to discuss problems on an account they are working on.
He noticed 27-year-old Greg Haskins "maintains an outsize presence among his peers; when he talks, the other coders tend to listen," Shaer says in the article. "However ostensibly egalitarian this Menlo work team was, in practice, a leader had quickly emerged, and everyone else was falling in line."
That's the cool thing: Your role is not dictated by your title -- anyone can momentarily take the lead.
You Truly Feel 100% Ownership – for Better or Worse
At Blinking Diode, a digital branding and marketing firm, "the business model lends itself to this type of setup since hires typically get an account to own," says the company's founder Christine Barbieri.
You are accountable for your share, and excelling to earn more responsibility is entirely your prerogative.  Meanwhile at Menlo, since there is no formal hiring manager or even HR, the Meno team is even accountable for new hires!
"The involvement of the team with each new team member is quite direct and personal," Sheridan says. "They feel ownership and responsibility for the success of this new partner," Sheridan says.
Teamwork is an understatement -- if the new guy loses, you lose. Which leads us into our next point ...
There's No Room for Power-Hungry Hypercompetition
With no boss--your colleagues are your judges. Say goodbye to cutthroat coworkers!
For instance, at Menlo, "if someone wants to move up our ladder of 15 pay grades, they ask the team for support and feedback to do so. A team member asks feedback from their peers," Sheridan says. Teamwork and trust is too crucial in this environment to tolerate any hypercompetition.
"It's part of your task to make the team succeed and to help other people do their jobs. It's not to promote oneself at the expense of the rest of the team," another Menlo teammate Jack Coy told Shaer. "I like that."
You are Rewarded with More Expertise Instead of Status
If you wouldn't be happy having the same job title for years then a flat organization will probably hinder your happiness.
Since "moving up the chain of command is not the reward for performing well," says Stephen Courtright, a Texas A&M business professor to NPR, "the reward is being able to work on new and challenging creative tasks."
Software company 37signals is a fantastic example.  "Instead of rewarding high performers with managerial responsibilities — which often drives people further away from the job they are actually good at — we reward with responsibilities closer to the work," 37signals  Co-founder and President Jason Fried says on Inc.
"We revere 'horizontal" ambition—in which employees who love what they do are encouraged to dig deeper, expand their knowledge, and become better at it."
Which corporate style do you prefer? Tweet us @CareerBliss