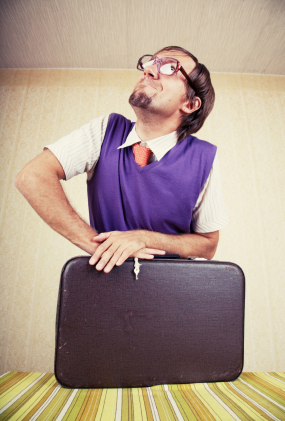 Whether it's encouraging extended leave, removing restrictions on how paid time off is used  or implementing unlimited PTO programs, many companies are scuttling the old vacation-sick time models and giving employees more freedom over when, why and for how long they take time off.
"The traditional program of vacation and sick time destroys value in the relationship with employees and doesn't reflect the reality of today's work-life environment where 9-to-5 doesn't exist anymore," said Mark Verbeck, CFO of California-based software company Coupa.
Check out these companies that go above and beyond in their commitments to work-life balance:
Employees at Coupa no longer accrue paid time off, and managers don't track how much time a person takes off. They do, however, keep an eye on whether employees meet responsibilities.
"Employees are empowered to take time off as they see fit," Verbeck said, "as long as they are doing their job and it doesn't impact the business."
While Coupa's unlimited PTO program is relatively new, Verbeck said that it looks like employees are taking a little more time off than they did under a more traditional model.
"We trust our employees to be balanced," he said.
Indiana-based Web design and marketing firm SmallBox has a "policy of total freedom," according to Sara McGuyer, a marketing strategist at SmallBox.
Take, for instance, the experience of her colleague, Lydia Whitehead. When Whitehead wanted to hit the road for 7 months to explore the U.S., SmallBox let her take a sabbatical ( she did work eight to 30 hours a week from the road) and made sure her job was waiting for her when she returned.
"I think if I had wanted to make the trip under a traditional [paid time off] system, I would have had to quit my job," Whitehead said.
Since Whitehead's trip, SmallBox has instituted an unlimited PTO program.
"I think unlimited PTO puts more power in the hands of employees. And, as they say, with great power comes great responsibility," she said. "It does not mean taking endless amounts of days to frolic in meadows. It means being honest with myself about the time off that I need and taking no more and no less."
At DigiCert, a tech company in Utah, paid time off is just that, with no distinction between vacation and sick leave. While employees still accrue PTO on a semi-monthly basis, how and when they use it is up to them, according to HR supervisor Jon Taggart.
"It made sense for our workforce as part of our continued efforts to help them achieve work-life balance and empower them to take control of managing their time and responsibilities, both inside and outside of the office," Taggart said.
Employees, Taggart said, have been enthusiastic about the PTO program at DigiCert, which has won numerous awards for its efforts in the areas of work-life balance and work flexibility.
"It has been a big hit," he said. "Switching to PTO communicated to our employees that our company values work-life balance and encourages them to use the time off they have earned."
An "unlimited vacation" policy at TheLadders boosts overall productivity at the career resource website, said  Angela Romano Kuo, vice president of human resources.
"Our employees are engaged," she said, "and the constant development of innovative products showcases the success [of the unlimited vacation program]. Employees tend to give more on an ongoing basis and are dedicated to their projects."
People often react with shock when they find out about ThaLadders' vacation policy, Kuo said.
"They blurt out, 'No way! How can that possibly work?' It works because we hire professionals and treat them like adults," she said. "We manage to the high performers, rather than the bottom performers."
For job board ZipRecruiter, unlimited PTO is all part of the company's commitment to work-life balance, said Rachel Dotson, content manager at ZipRecruiter.
"It's rewarding to have your employer's trust," she said, "to not feel like a child who is too immature to decide when it's time to work and when it's time to play."
A few months ago, asked her boss (ZipRecruiter's CEO) if she could take a week off for a trip to a resort town in Mexico.
"His response: 'No, but only because you asked. If you want to take time off, just tell me," she recalled.
Unlimited PTO works for ZipRecruiter, Dotson said, because "we hire hard-working, responsible and trustworthy employees, so there is no worry over whether someone will pull his or her weight."