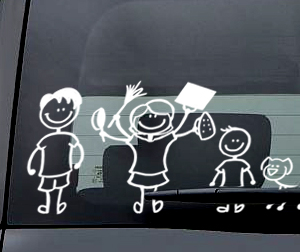 More women now than ever are choosing to continue their careers after motherhood. So, it's important to question whether you or the working mom in your life has a job that allows a happy work-life balance. In fact, the government Census Bureau reported that 61 percent of mothers with a recent birth were in the labor force in 2008, up from 57 percent in 2006.
Between the work and the laundry load, many of these women may find it a struggle to spend quality time with children, maintain the household, and sustain their careers. Since Americans spend an average of 8.7 hours a day at the workplace, according to the US Bureau of Labor Statistics, working moms are likely to be left wanting more quality time for their family, and for themselves.
One way to help alleviate some of the pressure in balancing home and work life is to ensure that your job considers work-life balance for moms. There are several job types out there that actually understand that your responsibility consists of not only advancing in your career but also raising a family.
According to CareerBliss data, a primary factor that determines happy work-life balance for working moms is the company culture. The company culture comprises of policies, environment, and practices. CareerBliss reviewed more than 60,000 employee reviews from women, to find out which job types provide a happy work-life balance.
So, if you're a mom looking for a happier work-life balance, you may want to consider these job types:
#1 Pharmaceutical The pharmaceutical industry offers job titles that provide job satisfaction and flexibility for working moms. A post-doctoral scholar, for instance, spends their time developing new medication to improve healthcare. Many real past and present post-doctoral scholars reported to CareerBliss that their employers offer premium childcare needs, annual vacation leave, holiday leave, and limited hours per week. The average salary of a post-doctoral scholar is $39,944.00.
#2 Biotech The biotech industry, particularly consulting for a biotech company, is excellent for working moms because it can be freelance, where schedules can be catered to your needs. As a consultant in the biotechnology field, hours can be negotiated with employers who hire you to consult for them. The average salary for a biotech consultant is $77,517.00.
#3 Administrative/Clerical Supporting the leaders of a business project and ensuring that the organization functions smoothly is a great role for working moms because the job offers reasonable hours and salary. The average salary of an assistant project manager, for instance, is $55,394.00. Though the stress-level may vary depending on the size of the company, it is usually a standard 40-hour week job.
#4 Accounting Many mom accountant professionals have the opportunity to work from home once a week. Such flexibility allows moms to take conference calls in the morning and be ready to help the kids with their homework in the afternoon. Staff accountants, for instance, can work from home once a day and obtain paid time off. On average, the salary for staff accountant is $47,403.
#5 Telecommunications A network integration manager's primary responsibility is to oversee the integration of computer and telecommunication administration for a company or organization. Working moms can have the flexibility to set their own schedule, ensuring that the operations run smooth in the workplace and at home. The average salary for a network integration manager is $89,666.
For working moms, it can be difficult to carve out sufficient time for work, home, and personal space. In an effort to lighten the load, it's important to ensure that the job type is flexible enough to ensure a happy, balanced life. You can research more about these professions in the job section of CareerBliss.