Welcome back to Work Tip! Come to CareerBliss every Wednesday for a brand new work-related tip to help you in your job search. Check out our archive for resume tips galore!
---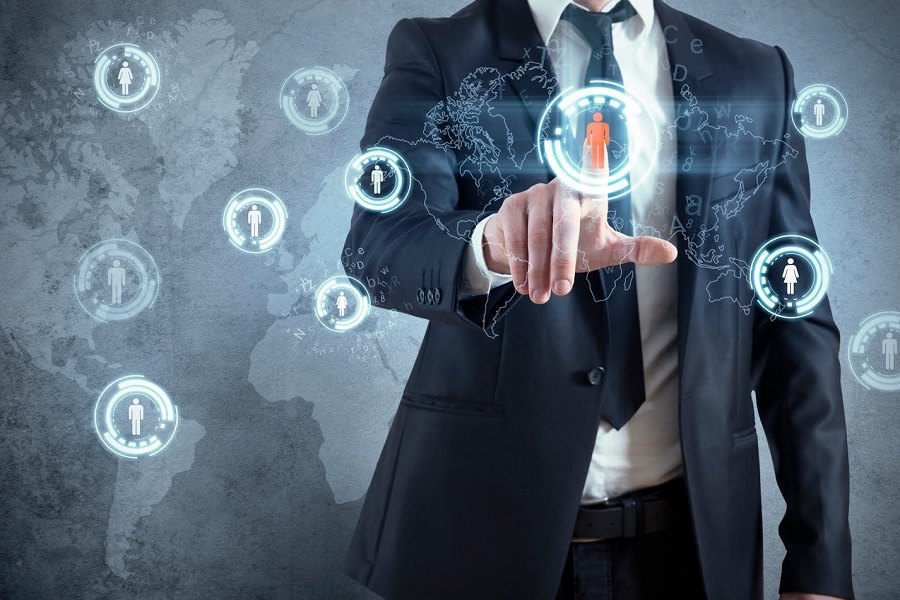 The words "industry revolution" may conjure up sepia-toned images of workers standing outside a factory, banners in hand, demanding better pay and conditions. Nowadays, it refers more to the way the hiring process is changing and evolving in the face of rapid technological and social change. This affects workers because the skills and attitudes often required as mandatory from new employees may be very different to those expected in the past – particularly in the light of the rapid expansion of the burgeoning customer service industry.
But what are these skills, and how do jobseekers attempting to navigate today's highly competitive service industry job market go about demonstrating them?
"Do You Want Fries With That?"
It's a well-worn adage that these are the first words uttered by new graduates on the first day of their first job, but that's actually not far from the truth. The biggest change in the job market in recent times is that manufacturing has been dwarfed by the service industry as the biggest employment sector in the U.S. – accompanied by a 180-degree mindset change into what true customer service really is. This change has spread everywhere from restaurants to fast food outlets, from hospitality to hotels, from consultants to call centers.
Recruiters hiring for such positions now advertise for applicants who have the difficult-to-quantify and often ephemeral "people skills" that are highly in-demand by the service industry and all of its various offshoots. This means that if you want to be the ideal new recruit for the vast majority of customer service representative (CSR) jobs, regardless of your on-paper qualifications, you are now supposed to be committed, enthusiastic, outgoing and confident, a great communicator with a passion for providing outstanding customer service and – perhaps most importantly - an ability to keep a customer-pleasing smile fixed firmly on your face throughout the working day, no matter what it may throw your way.
But how do you prove that you possess these skills? After all, there's no such thing as an Honors degree in cheerfulness or enthusiasm, and simply declaring that you're a "people person" will no longer wash with today's jaded recruiters. What is the magic key here that will open the door to a career in customer service?
Redefining Customer Service – From the Ground Up
Customer service is quite simply not the same as it used to be. In the early days, the main purpose of the customer service "rep" was to act as canon-fodder, to basically be a human buffer to protect the company and those higher up the Sales totem pole from the wrath of the angry or over-entitled customer, rather than actually putting the customer first and figuring out in advance what may prevent their angst in the first place.
But in today's highly competitive society, companies will go to almost any lengths to keep their customers happy and loyal. Businesses have learned to focus far less on their own convenience and far more on meeting their customers' real needs, even going to the lengths of hiring whole teams of people to anticipate these needs and fulfill them in advance.
This sociological mini-revolution means that while people skills are still very important for every jobseeker, those hoping to break into customer support also need to be highly-skilled problem-solvers, with a high degree of empathy and an iron ear for listening to endless complaints and actually solving the customer's issues, rather than just fulfilling X number of service tickets per hour. In this new age of on-demand everything via the internet, time is money, and people increasingly rely on live support agents via phone or web chat to answer a wide variety of complex and often very specialized questions in order to avoid a time consuming web search.
Take call centers in highly regulated areas such as banking, auto insurance or technical support. The days when you had to call during set business hours are fast disappearing. It is now increasingly common to be able to contact a company around the clock, seven days a week, using a variety of media channels such as smartphone, instant chat or even social media. Agents must now undergo training to enable them to answer a wide variety of queries, or where necessary, refer customers to company specialists for solutions to the more complex and technical problems. All this requires an excellent memory and the ability to use any number of interconnected technological tools in order to get a fast answer for a demanding customer.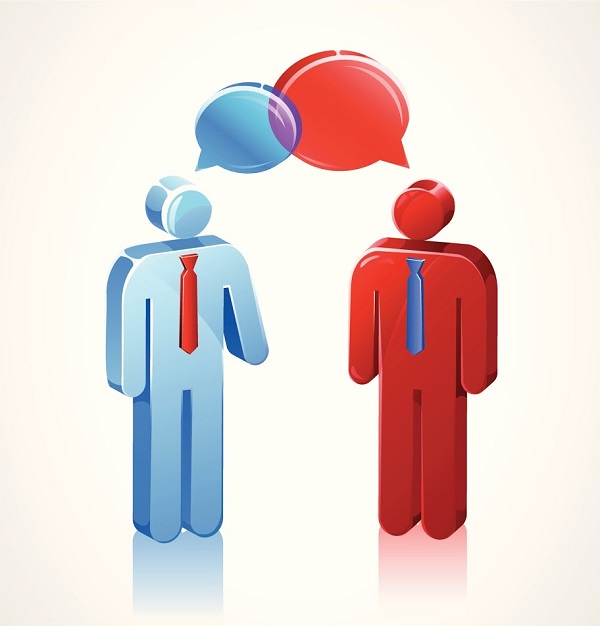 How to Show Your Passion for Great Customer Service
So are you up for the task? If you're currently considering a career in customer service, one of the most important aspects of succeeding in this profession is to learn as much as you possibly can about the inner workings of your product or industry. Having a keen interest in your company's niche in the market is definitely an advantage, as the best customer service agents demonstrate a high degree of passion for their industry, company and products.
For example, if you're applying to work in a coffee retail chain, you should first do your research on what they sell and how they sell it. What type of coffee beans do they use? Where are the beans sourced? Does the company do custom grinds, allowing the customer to bring in their own beans? How many different types of coffee do they sell? What allergens may be present in their beverages? What kinds of milks and creams do they offer, and do they have alternatives for those with lactose or other intolerances? And so on. Thus you can demonstrate to the recruiter or interviewer that you have a real passion for the industry, and that you have (or are willing to acquire) as much company knowledge as possible to enable you to answer any questions demanding customers may throw at you over the course of your daily shift.
Another essential skill is the ability to communicate effectively. Great communication plays a vital role in creating happy and satisfied customers, so differentiating between positive and negative language and knowing how to use both effectively is essential. Answers to a single question can be shaped in many very different ways - an awareness of this can make the difference between being an average service agent and a great one.
Say, for example, a customer expresses an interest in a particular high-end retail product your company sells, one which you know won't be available until the following month. Instead of saying that it is currently unavailable and they will have to wait, you should emphasize the positive by telling them when it will be available and offering to order it now so they will be the first to have it as soon as it's available in stock. If the company doesn't have a pre-order system, talk to your manager and offer to set one up, even if that means starting with sticky notes or index cards before their IT department can find an online paid pre-ordering solution.
Putting a positive spin on the situation means the customer is far less likely to be tempted to go elsewhere. Giving such an example at interview shows that your focus will always be on meeting the customer's needs, rather than focusing on what you can't do.
Practice Makes Perfect!
There are of course many interpersonal skills which can only be improved with practice, and with experience. Qualities such as patience, adaptability and empathy are essential, as is the ability not to take even the most irate comment or complaint personally. You will need to treat every customer in the same way and provide the same level of great service to everyone, so consistency is crucial, along with a capacity for active listening to ensure that you fully understand what the customer is saying and aren't just focused on coming up with your own responses.
If a career in customer service appeals to you, at the interview, try to think of examples of occasions when you have displayed the above-mentioned qualities. These don't have to be work-related - there are many times in everyday life when we need to show extreme patience, or an uncommon degree of empathy, or an ability to adapt to a challenging situation. If you can produce such examples in your application or during your interview, it will be to your advantage, especially if you also show an awareness of the fact that providing good customer service is a continuous learning process, and that nobody is perfect or has 100% perfect days.
On that note, companies want employees who know how to take the bad with the good, and, as with any customer-facing job, you will most certainly have your share of bad days. The ability to bounce back and learn from a negative experience is a must-have, as the company doesn't want to go through all the costing of hiring and training you, and then lose you after a stressful encounter with a difficult customer. Before the interview, try to think of the most challenging people you have dealt with in your own life, and be ready to describe these people and how you successfully mitigated a trying or unpleasant situation, or at the very least, what you learned from the experience that you can apply to your career going forward.
Customer Service: Not Just a Job but a Mindset
In our consumer-driven society, one in which 86 percent of customers say that they quit doing business with a company due to a bad customer service experience, a progressive company will understand and appreciate the vital role which a good customer service representative plays and will reward you accordingly, both financially and in your career progression.
"There are still companies that ascribe to the old beliefs about the value of support teams," says Mireille Pilloud of the TED technology organization. In those old fashioned companies, "It gets outsourced to other countries or it's siloed off in the basement. But... that conversation is changing. It's a bigger part of the customer experience and ecosystem; it's part of the feedback loop between the builders, sellers, and customers."
The last few years have seen a seismic shift in how companies use customer support. Being in customer service is no longer viewed as a dead-end job; instead, service personnel are now seen as the public face of the company, playing a vital and indispensable role in raising a company's social profile and building a relationship with its customers, to the enormous benefit of both. In other words, it's a career for the modern world which will make you more employable overall, with a rosy and stable job outlook for the future.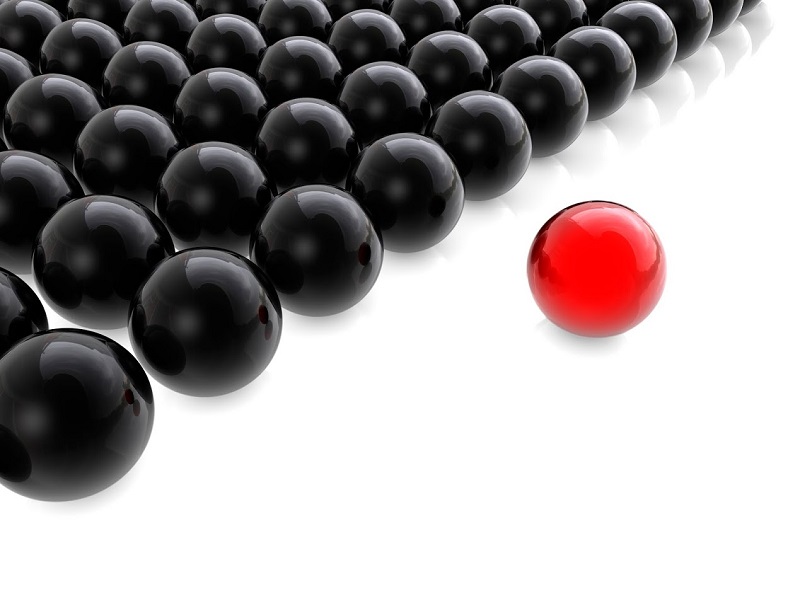 ---
Tune in next Wednesday for more great work and job-hunting tips! Same time, same place!