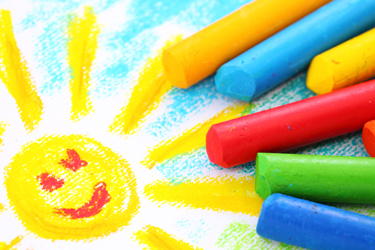 Waiting around for the perfect job to just fall into your lap is no way to get ahead. No matter your field, being proactive is the best way to propel yourself forward. By taking initiative, you can create your own opportunities, rather than just waiting for them to appear.
For me, this lesson started with my very first job: I was grocery shopping with my father and complimented a woman on her adorable baby.
"She isn't always so adorable," she joked.
"Well," I replied, "if you ever need a break, I baby sit."
Just like that, I turned a simple compliment into a job.
Getting a full-time, grown-up job might not be quite that easy, but the basic strategy works.  As an adult, I have continued to create advancement opportunities for myself. Here are some things I've learned along the way.
Don't wait to be asked
Instead of waiting for your boss to give you an assignment, take initiative and get started. Successful results speak much louder than just insisting you can do the job.
I used this technique to jumpstart my professional writing career. I wrote a strong piece on my own time and then pitched it to my boss when it was ready. I could have started by asking if I could write something, but having the finished product ready to go made it a lot easier to show I had the ability to back up my request.
Patience is an admirable quality, but indifference is not. Don't wait for the perfect moment that may never come. This is your moment.
Focus on relationships
The person in the cubicle next to you could someday be CEO of a Fortune 500 company. Your clients could become your business partners. Your boss might create a position for you to propel you along your career path. Having good working relationships can make it much easier to move forward.
When working at an art gallery while I was in college, I learned how a little graciousness can make a major difference.  When artists would come to promote their work, I would learn about it. Instead of trying to force sales, I would talk to customers about the work and the artist.
Putting the focus on the work and not the sale made me popular with the customers and the artists. Within months I was offered a promotion despite being the youngest and least experienced person on staff.
Become indispensable                
Becoming an asset isn't enough. You want to be so good that no one could possibly replace you. This requires a mixture of work ethic, personality, creativity and strong skills. Most importantly, you have to be driven to succeed.
If you want it the most and work the hardest, opportunities will follow.
I have tried to become indispensable at every job I've had. As I was finishing college, I got a part-time job as an assistant gym teacher for Mommy and Me classes. I wanted more hours, so I was determined to learn everything I could to expand my teaching options. Before I reached graduation, I was the lead gym teacher, the art teacher, the substitute dance and gymnastics teacher. I ran the front desk, ran birthday parties and developed curriculum. I even became a nanny for some of my students.
Creating opportunities for myself has served me well, from my early teenage jobs to my current career. I am always looking for the next way to set myself apart and progress my career. You can achieve so much when you stop waiting and start making things happen. All it takes is one email, one project or one conversation to be the start of something amazing.
---

Erin Palmer writes about business degrees, accredited online degree programs and career advancement for U.S News University Directory. Connect with Erin on Twitter @Erin_E_Palmer.