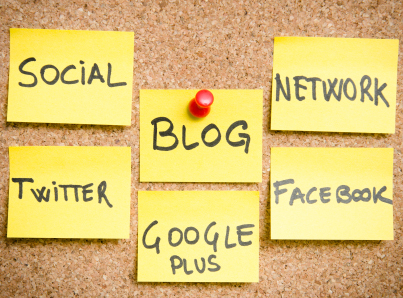 Congratulations! You've finally landed an interview at your dream company and it looks like all of the hard work you've been putting forth in your job hunt might actually pay off.
A few days before the interview, you should get copies of your resume together and start thinking about responses to common interview questions and questions of your own to ask the prospective employer. As you prepare for the big meeting, don't overlook social media.
These days, employers spend a lot of time looking at your social media profiles when deciding whether or not they want to bring you in for an interview. As a job seeker, you need to spend the same amount of time and energy researching a company as they spend researching you.
Not only is it important to find out as much information as you can about the company itself, it is also a good idea to research the person who will be doing the actual interviewing. In some cases, they are the only person you will meet in the hiring process, and you need to make a great impression on them.
Consider these four steps when doing research before your job interview:
1. Company Website
This one is a no-brainer. The company website will give you a sense of the mission and values of the organization, its clients, the company culture and more. When preparing your questions, try to use keywords or exact phrases that you found on the site. You can even use these in your cover letter so that you "sound like the company" and it feels as if you already fit in there.
2. Facebook, Twitter and Blog
Just about every company has a social media presence these days, and you definitely want to check them out. These pages will help you determine what kind of following a company has and how it interacts with its clients and customers.
Are they using clever tactics to keep their followers engaged? Do they neglect to respond to inquiries and complaints? What sort of content do they post or re-post?
Spend a lot of time finding the answers to these questions. If there is an area that they seem to be lacking in, you can come up with ideas on how to fix it and mention them at the interview (also have a few positive things to say about their social media efforts). This will show that you already have concrete ideas on how to improve their work and you're ready to get started right away with completing them.
3. Company LinkedIn Page
While Facebook and Twitter seem to be the go-to social media sites to look at, don't forget about the company's LinkedIn page. While it might seem that the description is a regurgitation of their website, you need to be more concerned with the rest of the content. LinkedIn can tell you how many employees are connected on LinkedIn, their job functions, years of experience, new hires, departures and more. You can see what new openings they have and, worst case scenario, if someone got the job instead of you. Plus you have access to almost all of their employees, so making new connections is always easy.
4. Interviewer's LinkedIn Page
Often times you are aware of at least one person who will be interviewing you, and you want to find this person on LinkedIn right away. By finding their profile you can find out how long they have been with the company, their educational background, their personal social media accounts and more.
Try and find something in common with them: Maybe you attended the same university or are in the same national organization. You can bring this up at the interview (if appropriate) to help them remember you. However, do not request to connect with them on LinkedIn until a few days after the interview. You don't want to seem too eager!
Before you interview, you need to apply for a job. CareerBliss has millions of jobs.