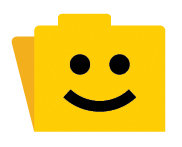 Here's a rundown of our favorite articles that appeared on CareerBliss in 2012. Check them out – and after you're done with those take a look at our entire advice section (it's all good!).
And here's to a happier career in 2013!
Is the 8-hour workday still relevant? -- With all due respect to Henry Ford, the 8-hour workday he pioneered so long ago may have lost its relevance for many workers in today's information economy.
Not so happy working from home – The perks and benefits of working for home are often touted, but there is a downside!
Awkward job interviews – Employers share true tales of job interviews that went so, so wrong. Laugh, learn and avoid these blunders.
Getting defensive can hold you back – Letting the office bully get under your skin, feeling paralyzed by a poor review or obsessing over constructive criticism can stop you in your tracks.
Give the Gen Y stereotypes a rest! -- Experts are constantly scrutinizing Generation Y – especially when it comes to work habits. But Millennials are not much different than the generations that came before.
How to Create a Workplace Culture – 'Our whole belief is that if we get the culture right, then most of the other stuff … will happen naturally on its own.'
The workplace of the future -- To get a glimpse of the future, we picked the brains of some technology experts who were eager to talk about what the workplace will look like.
Perfect your elevator pitch -- A skillful elevator pitch can be the foundation upon which new professional relationships are built. A not-so-skillful pitch will make sure you are forgotten.
Desperation dooms interview – A tale about one man's worst job interview ever, and how to avoid something similar.
Cultural Fit Matters – 'Companies want attitudes that perfectly match their unique culture.'