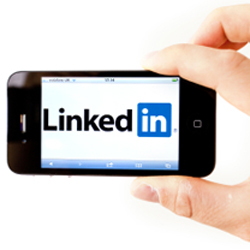 If job seekers spent half as much quality time on the largest professional social network as they do recreationally on Facebook, the unemployment rate just might take a slight dive.
A whopping 56 percent of organizations are using social networking websites when recruiting potential job candidates, according to one study by the Society for Human Resources Management -- and of these organizations, nearly all of them are loyal to LinkedIn. It's the No. 1 resource for recruiters, says Professional Trainer and Executive Coach Susan Fignar.
If you don't tap into these resources, someone else will.
But don't just float around LinkedIn. The biggest mistake job seekers can make is to create a profile and then hope that these employers and recruiters will find them.
Check out six ways to make the most of LinkedIn in your job search while becoming a more engaging user:
1. Send Personalized Messages
"I recommend individuals send a personalized invitation versus a generic 'I'd like to add you to my network,'" Fignar said. "They can craft a few personalized templates to use when they want to Link-In with others and include a brief comment that pertains to the person they are contacting."
The default is so lackluster and unmemorable -- not to mention that using it makes you look lazy.
2. Get Introduced to New People
Make use of the "introduction" feature, which enables you to send two messages simultaneously: one to your mutual contact asking them to introduce you (tell them why) and another message to your connection of interest formally introducing yourself.
This is where quality connections matter -- if your mutual contact is a perfect stranger, then they're likely to raise an eyebrow and ignore you.
3. Engage in More than One Way
Contribute to your industry discourse to attract more eyes to your profile while establishing higher authority in your industry. One way is to "share an update," a.k.a. an interesting, trendy blog post or news article that's relevant to your desired position or industry. Comment, share and "like" your connections' posts as well.
The site also offers a "LinkedIn Answers" forum, where you can post both questions and answer by topic -- a great way to strut your expertise.
You can even link your personal blog to your LinkedIn profile.  Viveka von Rosen, one of Forbes' Top 10 Women in Social Media and host of Twitter's #LinkedInChat* recently tweeted interesting expert tip: "In your blog, if you use the #LI in your 'Custom title tag' it will get shared on other people's LinkedIn updates" – a great way to contribute your own voice.
3. Keep your Experience & Skills Updated
Fight the temptation of simply pasting your resume onto the "experience" section of your LinkedIn profile. Opt to talk about your most striking achievements first.
Employed folks, here is a savvy tip: While you're updating, make sure you go to your privacy controls and turn off your activity broadcasts. Current employer and colleagues don't need to be tipped off for every time you update.
4. Include Keywords so Employers Can Find You
This one's huge – recruiters and managers prowl potential applicants by searching keywords in LinkedIn. You can see how searchable you are by testing the keywords you'd like to be found by.
First click the drop down menu next to "sort by" and choose "keywords." Then, search your desired keyword: Does your LinkedIn profile show up on the first page?
Check out this awesome video tutorial for a more in-depth explanation. Oh, make sure you axe  annoying buzzwords.
5. Request Recommendations
Praise and recognition from other colleagues about you speaks volumes more than just tooting your own horn. Plus, such references ensure future employers that you're, indeed, who you say you are and not a lunatic
.
Send a message to previous colleagues and employers requesting a recommendation — offer to do the same for them as well.
6. Search for Jobs Daily
LinkedIn doesn't limit itself to job postings by companies -- it aggregates job postings from major recruiting companies and job search engines. So keep at it!
* #LinkedInChat is a weekly Twitter Q&A live forum hosted every Tuesday 5 PM PST.