CareerBliss has salary info, hundreds of thousands of company reviews and millions of jobs!
---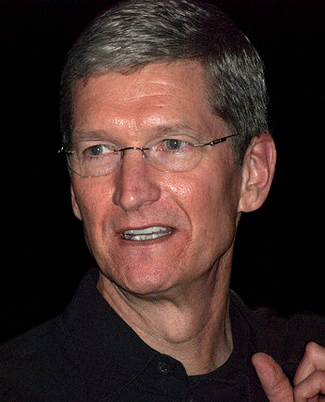 Apple CEO Tim Cook's recent apology letter to iPhone customers is a great example of how rectify a seemingly hopeless situation — accountable, reassuring and full of integrity.
After the release of Apple's latest i06 mobile operating system, an outpour of complaints and criticism erupted because of the malfunctioning Apple Maps feature. It failed to include public transportation, contains countless addresses missing in action and particularly terrible navigation outside of the US — to name just a few of the problems.
Sure, Apple messed up—but we all will at some point. When you mess up at work, what people remember most is how you handle the mistake rather than the mistake itself.
And, chances are, people will remember Cook's apology note.
Here are some key takeaways from Cook on handling a mistake:
1. Be Accountable, Avoid Excuses
"At Apple, we strive to make world-class products that deliver the best experience possible to our customers. With the launch of our new Maps last week, we fell short on this commitment."
The very first couple lines of Cook's message indicate exactly how Apple fell short on its commitment to deliver world-class products. There's no superfluous explanation or beating around the bush – no qualifying. He gets to the point. His lack of excuses in the letter overall is a sign of respectable honesty and transparency.
2. Tell them How You Will Fix It
"The more our customers use our Maps the better it will get and we greatly appreciate all of the feedback we have received from you."
In the letter, Cook makes it clear that Apple's vision of excellence in design is still the end-goal, and he explains how the wheels are in motion to fix it. Similarly, reassure the higher ups that you still understand the company goal and—though you made a mistake—you are taking measures to achieve it.
3. Offer Up Alternative Solutions
While we're improving Maps, you can try alternatives by downloading map apps from the App Store like Bing, MapQuest and Waze, or use Google or Nokia maps by going to their websites and creating an icon on your home screen to their web app.
Huffington Post said this was unprecedented. No one's ever offered up such a huge blast of free publicity to their competitors before in tech history. But Cook clearly cares about thing: his customers. This loyalty will be returned by customers (at least me!). As an iPhone user, I need a functional navigation system! Cook delivers.
Coming up with a list of solutions is essential to handling a mistake at work—even if it means you missing out on an opportunity in the short run.
Guest posts make us happy! Want to contribute to CareerBliss? Check out our submission guidelines.