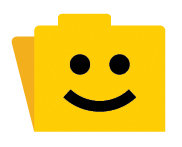 It seems that people tend to allow negative events to have a more profound impact on them than positive ones. It's the nasty comment, the failure or the error on the job that seems to stick in people's psyche like a splinter.  So we walk around overemphasizing the things that make us unhappy and neglecting to consider those things that went well.
The solution is simple: Refocus your thinking with a daily diary of work joy. List the things that went well at work each day. A daily diary of workplace joy refocuses your energy toward more positive things and mitigates the chance that all you will remember of your work day are things you are better off forgetting.
What should your diary of workplace joy contain?
People Who Were Nice, Helpful or Pleasant
People can make or break your day. When you have a nice conversation, a pleasant lunch with colleagues or a helpful person to assist you on something, you recognize how easily other people can brighten your day.
If you have ever had a secretary who couldn't (or wouldn't) do her job or a colleague whose bitter commentary made a long day even longer, you recognize how one person can undermine your happiness at work. So make a list of those who made it brighter—and if you can't find those people, a list of those who at least didn't make it rougher!
The Bigger Successes
For most of us, the huge success is about a promotion, a big sale, or a big raise. What we don't see is that these are a "one shot" outcome, and that they appear quickly and are over. And when they happen, you should write them in your diary of workplace joy.
But you should also include the bigger successes. Think about the project that went well, the meeting with a big customer that developed a relationship, the discussion with one of the higher-ups in which you made a positive connection. To many, these are the precursors of success, but to me, each of these is a pretty big deal itself because without each, the huge successes we talk about cannot happen. Enjoy these things and write them down.
Compliments and Pats on the Back
How many times have you wanted to say "if you can't say something nice, just keep quiet." We are so often focused on the nasty things people say and do, but we forget or ignore the nice things. In your diary of joy, you should have a long list of the smiles you see, the laughter you hear, the "great job" you hear and the "I couldn't have said it better myself" moments. And you should write these down, even when they weren't directed at you!  Vicariously relish in the joys that others experience. Write down what nice things that others say and describe how it must have felt for the other person who received the compliment. If you list others' joys in your diary, and role-play how the other person felt, you get to experience the wonderful moments in a very interesting way. Try it!
Small Things that Went Well
Think about the little things that went well. Most people think that the little things are phone calls, minor meetings and business discussions. And while these certainly are small things, there are other small joys that we forget about: Your computer worked. The printer toner didn't run out in the middle of a print job. You didn't have a dropped call. It was a smooth ride into work or back home. Think about really small things and write them down.
Silly?
Actually, when you consider a broken computer, a printer running out of toner without a replacement available, an important dropped call, and bad drive to work or back home, you realize how wonderful and important these things are!
So what do you do with your diary?
Read it over and over. Read it on the good days to remind you of a great work environment. Read it on the bad days so that you can refocus yourself more positively. But mostly, read it to relish in the nice things that most of us miss on a daily basis.
You have a wonderful life in so many ways — you just don't realize it!
ABOUT THE AUTHOR
Robert A. Giacalone, Ph.D. is the Daniels Chair in Business Ethics at the University of Denver. He is a recognized expert on behavioral business ethics, exit interviewing and surveying, workplace spirituality, impression management, employee deviance, and the role of changing values in organizational life. His happiness blog, The Essence of Living, can be found at www.happinessisessential.com.