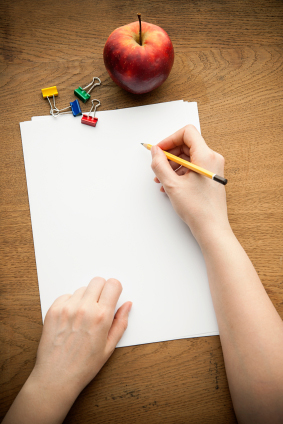 Ask any soon-to-be college or university graduate about the biggest challenge they face and you'll probably hear this: How do I get employment experience if I can't get a job because I don't have experience?
It's a common lament. With graduation on the horizon, you set out writing or reworking your resume, thoughtfully choosing words to describe yourself, telling the content of your course majors and class titles, drawing attention to your GPA and enthusing about dedication to your field of study.
A flurry of emails follow to companies you love. They are big names with dream jobs you longed for over the last four years while slogging through books and barely making term paper deadlines.
And then …
Nothing.
So how do you get  job experience if no one will give you a job?
The good news is you likely already have experience, but might not be seeing it in the right light. Good companies – SAP, for instance --  are looking for talented people who are fresh and package themselves differently.  Even better, they are not just hiring specific majors for specific jobs.
The key for the new grad is -- no surprise -- the resume.
Consider these tips for crafting a resume that showcases your experience and helps you stand out with companies looking for new grads with fresh ideas:
1. Yes, you do have experience
You need to look at experience differently. Companies looking at resumes from new grads understand you won't have a ton of business experience. So, graduates, remember employers want to see everything you are doing, not just your GPA or class titles. Outline your community work and volunteer activities. They count for experience even though they're not in the business realm. And highlight your internships.
2. Accomplish vs. Did
Outline what you have accomplished in a job, volunteer opportunity or internship, not just the duties you performed. Employers want to see what impact you had on a job versus sitting at a desk and performing duties. Organizations not only want to know what you are involved in but also how you made a difference in the work you did or influenced the community you serve.
3. Brevity is a good thing
Try to keep it simple and engaging. Now is the time to flex your hard-earned writing muscles. Employers will catch on quickly to an applicant who demonstrates creative writing talent in their resume versus the one that just lists their duties and 'did's' in a bulleted list.
4. Do it yourself
It is okay to get help with your resume, but it is important that you write it. The more you live it and edit it, the more comfortable you are about discussing it.
When job searching, remember to diversify.
Be open to taking jobs that may not look as attractive or ambitious as you would like. Start somewhere and diversify your search for opportunities. You can always search the traditional way by applying to roles that pique your interest and match your background, but taking roles that fall outside of a narrow path can give you the opportunity to learn a different skill that you may not have thought about before.
---
Nicole Tucker-Tomlin runs University Recruiting for the North and Latin Americas at SAP. What fuels her passion for university recruiting is the enthusiasm, talent and creativity of the next generation. She describes her objective as enabling students to leverage their academic knowledge while adapting to the corporate environment.