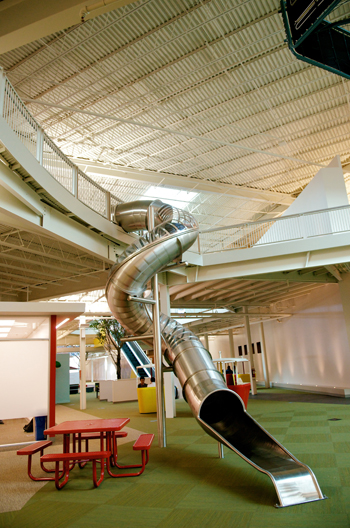 For Rackspace employees, known as Rackers, it's all about providing "fanatical support" to the San Antonio-based cloud computing firm's more than 190,000 customers – oh, and there's the great benefits,  paid sabbaticals and dodge ball.
"It's so much fun here that it doesn't feel like work," Racker Jessica Botello says. "Fanatical support means bringing more than our best every single day."
Founded in 1998, Rackspace has built its business and its culture on six values.
Fanatical Support ® in all we do.
Results first, substance over flash.
Committed to Greatness
Full Disclosure and Transparency
Passion for our Work
Treat fellow Rackers like Friends and Family
"What we all want is to be valued members of a winning team on an inspiring mission," says Rackspace Chairman Graham Weston.
Here's what Rackspace had to say about its culture
Rackspace is built on the entrepreneurial/start-up spirit. And despite becoming a publicly traded company, the culture is the glue that holds that spirit together.
Fanatical Support is only possible when a Racker volunteers their discretionary efforts and has the autonomy to do what is right by the customer -- going above and beyond to meet their needs. As major players in the Open Cloud world, our culture encourages innovative thinking and the power of collaborative efforts.
What type of person has what it takes to be a Racker?
The desire to offer Fanatical Support to customers must come from within. It is a quality that a Racker brings with them to Rackspace.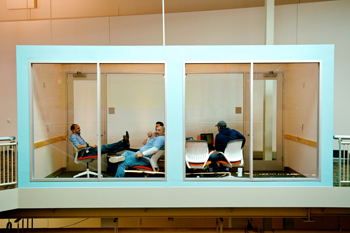 Our organization is flat and not a single employee has an office, including senior leadership. We are organized into teams that are consistently expected to collaborate not only amongst themselves but also with other teams to achieve the best results for our customers.
These are the work conditions and expectations so any potential hire who wants to thrive and succeed needs to be understand these conditions.
Some perks of being a Racker
Rackspace is known for Fanatical Support, and we like to let Rackers know how much their dedication to this level of customer service is appreciated. Some of the benefits and perks Rackers enjoy include:
Paid sabbatical: Employees who have over seven years of continuous, full-time employment are eligible to take a 160-hour (that's 4 weeks!) sabbatical of paid leave to unplug and unwind. This sabbatical has given employees the chance to not only take a well-deserved vacation, but also accomplish life-long dreams.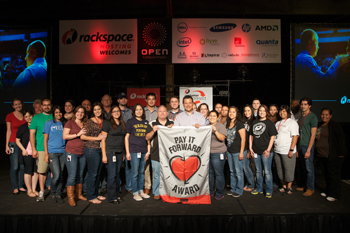 Paid volunteer days: Rackspace recently started giving Rackers paid volunteer days where Rackers can take three days to volunteer. Rackers have used these to participate at a range of different community service groups, such as Habitat for Humanity builds, flying newly adopted pets to their "forever homes," painting murals at local elementary schools in San Antonio and sorting donations at local Food Banks.
Other interesting perks:
Free fountain drinks
On-site coffee shop in our San Antonio HQ (known as the Castle)
Free shuttle from our Austin office to San Antonio. It runs Monday through Friday and includes wi-fi access
Access to technical and non-technical training through Rackspace University
From Rackspace employees
"Personalized workspaces mean something to people. They've shown statistics that show people are more engaged when they are sitting in an environment that they have created; people want to have fun at work." – Rick Lozano, Business Trainer
"If something isn't working as well as it should, I have the ability to be as creative as I want to figure out a solution and that's something that's both sacred to me and the essence of being a Racker." –   Pravesh Mistry, Head of Strategic Accounts