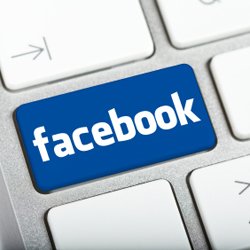 Whether or not the rumors are really true about Facebook rolling out a new Job Board feature at the end of the summer, all of this buzz is really just a big reminder of how important it is to separate personal and professional profiles.
In order for Facebook jobs to really take off, users have to be smart about it — you can't post your resume or network with top-level executives and HR managers in the same social space as your collage of adorable cats or silly YouTube videos you share in your spare time.
Though Facebook hasn't announced how it might incorporate the job board into your Facebook feed, here's how to get ahead of the curve and separate your professional and personal profile:
1. Make your Personal Facebook Totally Incognito
To be unsearchable by name or email:
Go to Privacy Settings --> How You Connect --> Edit Settings --> Who can look up your timeline by name? --> Then, change to "Friends
To be unsearchable on Google and other search engines:
Go to Privacy Settings --> Ads, Apps and Websites --> Public Search. Then, make sure that you do NOT check the box that says "Enable public search."
[
5 easy steps to cleaning up your online identity]
2. Create a Separate Searchable Facebook Account
This way, you can fill your Facebook feed with relevant, job-related content by adding professionals in your industry, HR folks and hiring managers. Instead of nonsense, like status updates from Bob about how much he love this summer rain.
This is also the perfect platform to download job-related Facebook networking apps, like BranchOut. Here's a list of more cool apps.
Leave this profile visible to the public by checking the "Enable public search" box mentioned above.
3. Share Cool Content via your Professional Facebook Profile
Don't just leave your professional Facebook a virtual ghost town. Give your professional Facebook stalkers something awesome to look at. Show them what an expert you are in your field by sharing cool, relevant news stories.
Upload photos of any professional industry conferences you've attended or awards you've received.
Share links to samples of your work or blog that delves into the latest trends and discourse about your niche.
Do you think Facebook should roll out a job board?