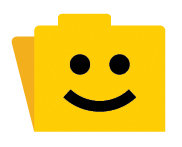 Job seekers who took a recent CareerBliss poll were optimistic about their prospects of getting a job in the new year.
Of 506 people who took our not-quite-scientific poll, 65 percent said they believed they would get a job offer within the first three months of 2013.
We love the optimism!
"I have recently been hired for a position starting in January 2013. I've been out of work since summer of 2012," one respondent rejoiced.
[
Check out CareerBliss Career Guides]
Some respondents, however, are worried that potential employers are disqualifying them because of their age.
Here's what they had to say:
"I want to believe "yes" but I've had so many interviews and no offers. I am 41 and worry about age, too. It enrages me, because 41 is hardly ancient. And I never feel like I look 41 but I guess I do."
***
"Not a big job market for 62-year-old men. Just graduated college for medical billing, am working on a contract basis, but don't see anything permanent coming."
***
"I have many years' experience in the medical field … however; I cannot find employment since May 2012! So disheartening -- I think a lot of it has to do with my being 56 years old!