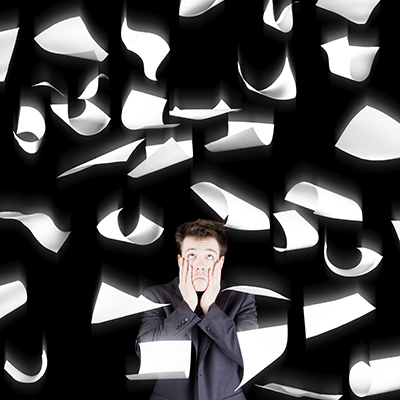 Getting that first real job is one of the most significant milestones in a young person's life. It's also one of the most challenging.
That's why, some parents of Millennials are meddling  too much into their kids' job search. What exactly is too much? Well, here's a good example: About eight percent of college graduates had a parent accompany them to a job interview, according to Adecco's survey of more than 500 college grads.
Big mistake! Many employers are quick to agree that parents don't belong in the interview. As we discussed in a recent post "Can I Bring My Parent to the Interview?" bringing a parent is a sign of over-dependency, instability and lack of confidence.
Of course you want to do what you can to see your struggling kids succeed -- that's natural parental instinct. That said, you need to set boundaries.
So, what can parents actually do to help their Millennial children, short of attending the interview or doing the work for them? We spoke with several experts, and discovered the following three best ways to help your Millennial child land a great job, without meddling:
1. Offer Relevant Introductions with Your Network
Studies show that at least 70 percent of jobs are filled through referrals and networking. Expanding your kids' network by involving them in your own is one of the best things you can do for them.
"If you have a contact which may provide key industry knowledge and can help your child improve his
candidacy, you should refer your child to speak to this person," says Richard Orbe-Austin, PhD Partner at Dynamic Transitions Psychological Consulting.
A typical recent grad's network is pretty thin. Using contacts of parents and relatives just makes sense.
This worked for the daughters of  Ken Leeser, president at Kaliber Data Security. "As parents of 23 and 26 year old daughters, [he and his wife] were active in making our acquaintances aware of our daughters' job searches," Leeser says. "Both landed good jobs."
Make the introduction, then step aside!
2. Conduct Mock Interviews
Take them through the process by asking mock interview questions. Ask the most common questions and a few tough, curveball interview questions as well.
"The basic question in every interview is 'Why should I hire you?'" says Kathleen Brady, a certified career coach and corporate trainer.  "To prepare Millennials for interviews, help them translate how their skills and attrib­utes benefit the employer.  Help them verbalize why their strengths are of value to this specific employer."
To help them prepare for the mock interview, the Job Interview Career Guide is a great resource for your young professionals as well.
3. Proofread Resume & Cover Letter
Although you shouldn't entirely write his resume, it's a good idea to proofread it and make suggestions.
Look for "punctuation, grammar, and appropriate word choice, order of items as well as omissions and submissions," says April Masini, expert advice columnist.
4. Help Keep Morale Up
Going to interviews but never getting an offer can be a very demoralizing experience.
Be there for them by staying positive, out of their hair and encouraging. Check out this article on How to Keep Your Confidence Strong While Job Searching.
When you chat with them, Forbes career writer Susan Adams suggests, choose low-stress moments. "Don't broach the conversation a week before the semester ends," she says.
5. Keep Abreast on Job Searching Today
Job searching in 2013 is a lot different than it was when you first started job searching.
"A few weeks ago, I had a recent grad tell me that her father suggested that she consider dropping her resume off in person because that would show she was 'a go-getter who went the extra mile,'" says J. Maureen Henderson, writer on Forbes.
Such methods are outdated for corporate jobs. Today companies are looking for candidates who standout with an awesome LinkedIn profile, an awesome portfolio or other ways to show you're both qualified and a culture fit.
One of the best ways to stay knowledgeable on evolving job search strategies is to keep reading CareerBliss advice articles!
Some articles to get you started: