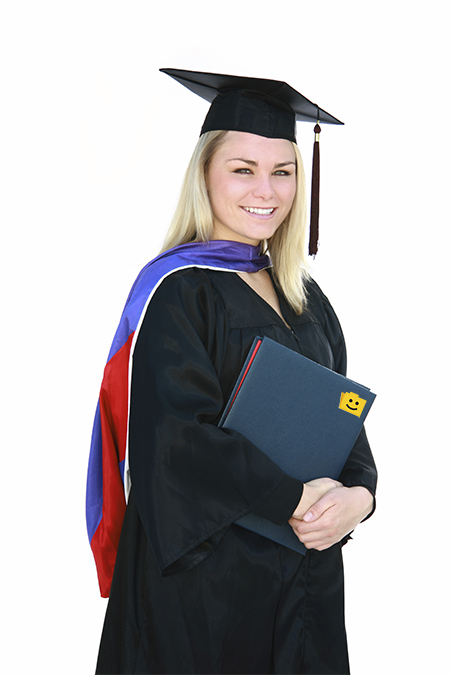 Willing to give up a loaded paycheck for a more fulfilling path?  Eager to join a hot start-up? Feel financial pressure? Whatever reason you might have for choosing to take a job you're a little too overqualified for—one thing's for sure—it can be hard to get past skeptical managers.
The problem with overqualified candidates is that—while they're probably amazing, they're also probably way too temporary. The fear is that if you're overqualified, you'll get bored, have higher expectations for salary and eventually leave as soon as you get a better offer.
"Whether they are actually overqualified or simply perceived to be so, the immediate result can be the same—they don't even get the interview," says Cheryl Heisler, president and founder of Lawternatives.
So, what can we do about this grim truth? We spoke with a handful of managers who thoughtfully told us how overqualified candidates might make it as a front-running candidate.
Here's how:
1. Connect With Someone Outside of the Application Process
This is the best job search strategy on the planet. Before you try anything else, first see if you have a connection at your target company. LinkedIn is the first place to look.
If you do, then you've got it made in the shade! "Use your network to make a friend inside who can vouch for you as someone who really does want this position, and has a great deal to contribute, even though you may have a slightly richer background then required," Heisler says.
While it's ideal, it probably isn't the most common solution.
2. Tailor the Resume as Much as You Can
"At least as much as you can without being dishonest," says Dianne Shaddock Austin, president of Easy Small Business HR.
For instance, if you were at a director level before, and you're applying for a lower level role, highlight your strengths for the role at hand only.
"Make experience like managing staff a brief bullet point at the end of your list of accomplishments and skills for a particular job," Austin says.
You're not dishonest—you're just highlighting the relevant portion. Carry this over to your interview. "The mistake that I've seen many overqualified candidates make is that they spend so much time talking about the senior level work that they've done that doesn't apply to the job they are being interviewed for, the interviewer can't help but wonder if they would be really interested in their more junior role," Austin says.
3. Explain Your Zealous, Genuine Passion for the Job—Every Chance You Get!
What gets you excited about this so-called "lesser" role? Ease their fears by highlighting why you're even interested in this job that others in your position might deem unworthy.
"If you are asked about why you would be interested in a more junior role, focus on those things about the role that really have you excited about applying," Austin says.
4. Be Proactive about Squashing Concerns
You know the elephant's in the room. Address it before the elephant stomps on your job prospects. Show (don't tell) them how invested you are in the position. Write about it in your cover letter and stress it in your phone interview as well.
Stu Coleman of Winter Wyman suggests answering the unasked questions, like this:
"I imagine one of your concerns may be my ability and willingness to be an individual contributor. Rest assured that I never stop getting my hands in to the work and it has been something that I have always enjoyed. Other things like being open minded, enjoying the process of learning new technologies and ways of doing things, the desire to do a great job and to get it done right, etc."
Then, point to what you've done to prove that you're not just all talk. And if they worry about your managerial experience, explain how you can take that lesson and apply it to your job. This answer suggested by Lisa Rangel of Chameleon Resumes is awesome:
"If hired, I believe it is my job to make my management team look good. If you look good, I look good. I had great staff working for me and I would be conducting myself in the same manner working for you. I would hope you can benefit from my experience when applicable and know that I would give generously to the group's efforts however I can."
5. Emphasize What's in it For Them: Get More for Less
Honestly though, your hiring manager has hit the lotto with you! They've found someone who's wise and experienced for the job.
If you make this clear, it's a hard case to argue. Try not to emphasize salary in the conversation. Colin McIntosh of Spoon.net, a Seattle tech startup, has interviewed master's graduates for junior positions with the expectation of a senior level salary.
"Instead of coming in with the mentality of I know I still have a lot to learn, I look forward to taking on responsibility and I can't wait to get at it, they would kick off the conversation with, So, how much does this position pay?" McIntosh says.
Rookie mistake.
This is a huge red flag for managers like McIntosh. The candidate's values just don't align. If you focus on what you're good at and how that fits with the job function, you'll get a lot further.