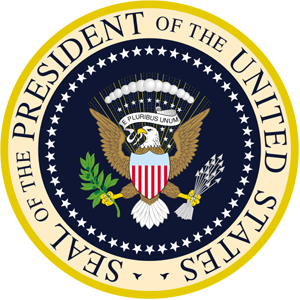 Networking is a huge part of the job search -- it's also a vital component of presidential campaigns. There are plenty of lessons on networking – both what to do and what not to do – that job seekers can learn  from the presidential candidates.
Here is a roundup of networking lessons job seekers can learn from the presidential candidates:
Likability Means Almost as Much as Qualifications
It is certain that the best qualified candidate receives optimal attention; however, if there is not a likability factor about them, it can befuddle a hiring manager if there is a likable candidate. There is something about a candidate that offers an easy-to-work-with attitude. Confidence is important, but arrogance can be a "cause to pause." -- Mark Anthony Dyson, Competitive Resumes
Choose Wisely: Don't Let Clint Eastwood Happen To You
Networking is a great way to make professional contacts and maintain professional relationships. But job seekers can learn from presidential candidate Mitt Romney's mistake -- choose wisely when asking someone to speak on your behalf. While Clint Eastwood packs star power and delivered an, uh, entertaining speech, it was perhaps not the resounding endorsement or powerful speech Romney had hoped for.  -- Afifa Siddiqui, Careerleaf
Make a Lasting Impression
Job seekers need to learn to make an impression. With many open positions with companies, there are thousands of applicants all volleying for one open position. Seekers need to not only get across the value they would bring to the company, but they must make a positive, lasting impression. Find a way to connect with whomever you are interviewing or speaking with. Don't be cliché and force a similarity, but truly find out something that will make a lasting impression on the decision maker for the position. -- Ryan O'Connell, Digital Talent Agents
Participate in the Conversation, Practice Self-Censorship
Be mindful of what is said during networking events. Keeping the conversation appropriate and positive is important. Even a joke can be misconstrued or taken out of context. When in doubt, keep it to yourself! -- Sudy Bharadwaj, Jackalope Jobs
Don't Have "Paparazzi Eyes"
While networking or attending a networking event, you will constantly see people looking past the person he or she is speaking with, eyes averted by someone seemingly "more important" entering the room or immediate space. Attend any early primary event in Iowa, and you will see that successful candidates focus exclusively on the person in front of them, even for only a brief moment. Former President Clinton was a master of this – making each person feel as if they were the only individual in the room. When it comes to networking, the person you ignore today could be a hiring manager tomorrow. -- Matt Eventoff, Princeton Public Speaking
Network for Net-Worth 
You always have the potential to forge an alliance. There is no use in putting your back to the wall and carving out a distinct opposition. By being sincere and meeting as many people as possible, you can network your way into a better job, or maybe just a nice cup of tea. -- Adam Itkoff, Fueled
Every Handshake is a Potential Job, and You Are Always On
Great networkers, like great political candidates, know a vote (or a reputation buster) can come from anywhere, so they never let an opportunity pass to make a good impression, to help someone else or to make a connection. They speak ill of no one so they don't get quoted out of school, and they thank all who help them. -- Jayne Mattson, Keystone Associates
Networking Involves More Than Using Social Media; It Requires Active Participation From the Job Seeker
Presidential candidates do not sit idly in their offices and wait for responses, wait on setting appointments, wait on e-mail responses, or wait at all when it comes to networking. Like presidential candidates, job seekers need to stay active and expand their methods of networking beyond sitting in a single location in front of their computer screens. -- Ian Aronovich,GovernmentAuctions.org
Guest posts like this one make us happy! Want to contribute to CareerBliss? Check out our submission guidelines.