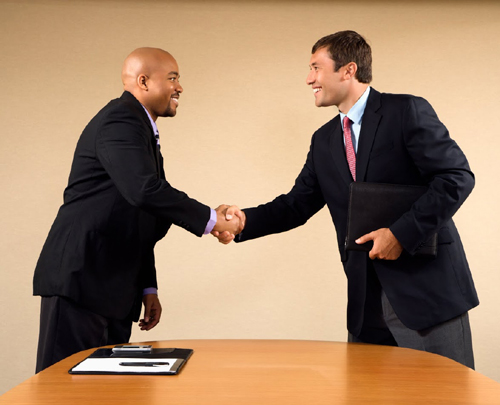 Over the last few years, unemployment levels have reached record highs. The natural inclination for many graduates seeking jobs was to accept the first offer they received -- with little regard to negotiating key elements of their employment.
When you read statistics like, "In 2013, 77% of the jobs created were part-time" and "In 2011, 53% of college grads under 25 were out of work or underemployed," you can see why many people accept any job they are offered.
While it may seem like a good decision, accepting an offer right away is short sighted and can potentially damage your career in the long run. Negotiating an extra $5,000 a year in salary could mean $150,000 over a thirty-year career, and imagine how much more it would be worth if it was set-aside in a retirement plan.
Don't just accept any offer that comes your way. Instead, use these strategies to negotiate a compensation agreement that meets your current needs and benefits your future career.
Know Your Value
A common mistake when negotiating salary is to counter offer with, "Well I was hoping for X." or "I need X to cover my bills." In the eyes of an employer, what you were hoping for and your level of lifestyle is not important. Negotiating is not about you, it's about them.
If you believe an offer is under market value, come back with data to support your claim. Then, be prepared to list the ways you can help the company achieve its goals and show how you are better qualified than other candidates. Show your boss how you can take the workload off them and help them achieve goals. Talk about the key metrics the company is measuring and ways you can help move the needle in the positive direction.
No one will care about your agreement and your future more than you, so invest the time to research your industry and have the discussion with future employers.
If companies can get you at a discount, they will. It's up to you to know what the industry average is for someone with your skill sets, education, and experience, and then use that to get the best agreement possible.
Negotiate More Vacation Time
Salary is just the beginning of a compensation agreement. If a company is unable to adjust base pay, they are usually willing to adjust other key areas to keep star performers on their team. More vacation time is an easy benefit for the company to provide, and if they're unable to negotiate on base pay, it's a great thing to ask for.
The standard vacation policy for most companies is one week for the first year, with a scale that over time allows you to earn earn four to six weeks per year. Many companies will give an extra week of vacation as a negotiating concession if they cannot make adjustments on pay. It's a nice perk to have and it usually just requires asking.
Ask for a Flexible Schedule
Many companies are realizing a flex schedule costs them nothing, but adds massive value for their staff. Employees can shorten their commute time, save gas money, and many times produce higher quality work from the comfort of their home.
If you get your best work done from a home office, mention it during negotiations. Let the company know you can produce better quality work from home, and ask if you can work there one day a week.
Some companies also allow staff to start and end their workday at different hours to avoid rush hour traffic. Negotiating this benefit is about quality of life for you, and costs the company nothing. If they're hesitant to agree, remind them it's risk free. Offer to try it for 60 days and if it doesn't work, go back to normal work hours.
Look for Education Opportunities
Many companies will also provide education benefits to attract and retain top talent. After you have proven yourself to the company, ask if they will fund trips to industry conferences where you can network and stay on top of cutting edge industry news.
You should also ask about advanced education and certifications, which enable you to provide greater value to the company. If you do accept these benefits, be prepared to stay. Many companies require you to commit to them for a year or more if you opt in to educational benefits. It's a way for the company to recoup those costs and get added value from your education.
Remember, everything in life is negotiable. Most people don't try and therefore, never know what else they could have gained. Take the time to do the research and provide a well thought out offer. One thing is certain: if you don't do it, no one else will. Know your value and don't be afraid to start the discussion. Then, see where it leads.
---
About Robert:
Robert Dickie is the author of The Leap: Launching Your Full Time Career in Our Part Time Economy. As president of Crown Financial Ministries, he is dedicated to helping people create long term plans for financial, career, and business success. Bob serves on multiple non-profit boards, and is an avid mountain climber and runner. He and his wife, Brandi, have been happily married for almost 20 years and have been blessed with five children.