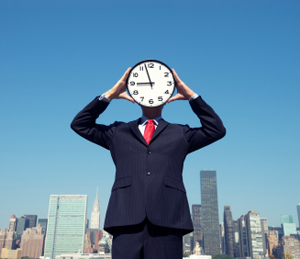 Switching careers is never easy, and the older one gets, the more daunting that move may seem. But is there ever a time when it's too late to make a move? According to Dr. Helen Harkness, author of the book, "Don't Stop the Career Clock: Rejecting the Myths of Aging for a New Way to Work in the 21st Century," that's all up to the individual.
"I see a lot of people talk about changing careers in their thirties, forties and sometimes in their fifties," she says. "The important thing to understand is that changing careers is a process, not something that can be done overnight. So in order to understand if you are prepared to make that change, you need to really do your research and you must be certain about what it is that you want."
It's a process that Harkness knows first-hand: She was 50 when she changed her career path back in the early 1970s, and that led her to launch her own company, Career Design Associates, in 1978. She didn't start writing books until she was 67; now she has authored four of them.
"The most important thing is to know yourself, because you are on your own out there. So you'd better know yourself and know your brand. You have to make a list of the things that you really need from your job. For me, I have to have a purpose for my passion that makes a profit. But each person has to discover what is truly important for them personally."
It's only after you've discovered who you are and what you need, Harkness says, that it's finally time to start looking outward and learn what career paths are available that match your individual criteria.
One roadblock to switching careers is often available jobs, but Harkness says that the current climate is ideal for entrepreneurial ventures. She recommends taking assessments to discover strengths you might not have realized are there, and then getting outside help to see how best to apply those strengths. In some cases, you may discover new abilities that you want to nurture through additional education. Getting required training is the last step of the process; she says it's important to know how it will be used first.
Also, keep in mind that even if you're switching fields, you aren't starting completely from scratch. Evaluate what skills you have developed in your previous career, and think about how they can be relevant to your new goals. You might be surprised to discover how well they translate into an entirely different work setting.
For some people switching a career at 40, 50 and 60 may seem daunting. It might be tough to overcome the doubt of those around you who question your decision to change careers if you have been in one field for years. The world is inundated with myths about aging, Harkness says, the biggest of which is the notion of retiring at age sixty 65. Someone at age 50 or 60 still has plenty of time to enjoy a second career – one which they oftentimes find even more fulfilling than their original career choice.
"Think about your functional age, not your chronological age," she recommends, noting that 50 really is the new 30. "If you're 50 and healthy and take care of yourself, you can expect to live 20 healthy years longer than your parents. So ask yourself, what would you do if you were 20 years younger? That's a good place to start."
"Everyone needs to have a purpose that they can pursue with a passion. But they have to understand that changing careers is not a quick process. Remember, you are creating your future. You have to give it some time.