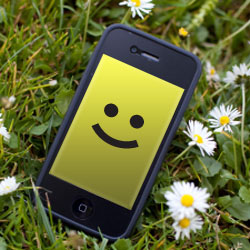 Given that so much of what we communicate is nonverbal, the over-the-phone job interview creates additional challenges for job seekers – such as having to rely solely on the voice to convey emotion and the need to pick up on subtle verbal cues from the interviewer.
"Phone interviews are problematic," says Sharon Givler, director of career services at Lebanon Valley College in Annville, Pa. "Most job candidates are more comfortable expressing themselves face-to-face, where expressions, gestures and eye contact help them connect with the interviewer."
The challenges notwithstanding, there are plenty of things you can do to improve your over-the-phone interview performance and make a good impression that may lead to a face-to-face meeting and, maybe, a job offer.
Consider the following when prepping for your next phone interview:
1. Get Dressed
"Believe it or not, properly dressing -- in at least business casual attire -- will make a big difference in your ability to focus on the interview," says Melanie Benwell of recruiting firm PathWorks Personnel. "Wearing the right clothes and taking a serious approach to the call will help you maintain a professional attitude regardless of your surroundings."
2. Be Happy
The mere act of smiling, according to some studies, can make you happier – that happiness will come through in your voice.
"Smile even though they can't see you," says Kelly Donovan of resume service Kelly Donovan and Associates. "Smiling adds warmth to your voice and gives your voice an enthusiastic tone."
But don't rely on smiling alone to get into a positive mood. Benwell suggests undertaking some pre-interview activity that will lift your spirits.
"Before the interview," she says, "consider spending a few minutes listening to your favorite song or watching a funny video on YouTube."
3. On Your Feet
"Stand up," says Lizzy Shaw of Lizzy Shaw Public Relations. "It can make you sound more open and dynamic."
And while you're up, why don't you try walking around a little bit (but nothing too vigorous).
4. Wait a Beat
Without body language cues, the over-the-phone interviewee has an increased risk of interrupting the interviewer. Interrupting, however, can still be avoided, notes Anthony Morrison, vice president of career social networking site Cachinko.
"Before you speak," he suggests, "wait a beat to make sure the interviewer isn't going to continue on with their sentence."
5. Don't Drone
"Make a serious effort to convey energy and enthusiasm in your voice, and modulate the tone or loudness of your voice. Don't speak in a monotone," Donovan says.
She suggests that candidates warm up their voices with some talking before a phone interview – especially if it is an early morning interview.
And speak clearly – no mumbling.
6. No filler words
Ditch the "umms," ahhs," "likes" and other annoying verbal fillers.
7. Know When it's over
Don't talk your way out of a job.
"When the interviewer is done, let them get off the phone. Don't keep extending the interview if they have made it clear that they're done," Shaw says.
8. Don't Forget the Basics
Find a quiet place for the interview.
Eliminate distractions.
Hit the restroom before the interview.
Don't use speaker phone.
No gum, cigarettes or corn nuts (and don't open a soda mid-interview – it will sound like a beer!).
Have a glass of water ready.
Do all the preparation you would do for a face-to-face interview: research the company, have good answers, have good questions, etc.
Before you can try out these interview tips, you need to apply for a position. CareerBliss has millions of jobs.