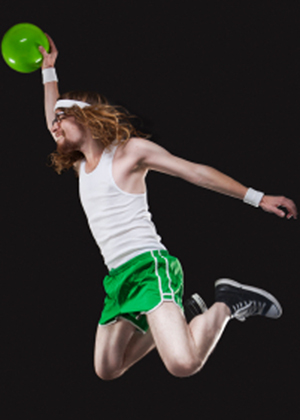 There's really no avoiding it – during March Madness, a huge chunk of employees will be devoting a portion of their workday to their brackets, teams and NCAA updates.
Employers should realize that even if they block ESPN.com, there are plenty of other ways to catch up on the latest games and highlights. Twitter, for one, is obsessed with March Madness as a whole.  In fact, #MarchMadness is trending on Twitter at this very moment!
Slate even posted the Twitter accounts of current and former NCAA basketball players and coaches as well as the best sports writers who are live-Tweeting the whole thing.
There's even an official NCAA March Madness app to let you track scores, schedules, bracket action and even livestreaming for people with cable.
Here's the good news: March Madness is a great time for employees to come together, bond, create a positive culture and boost camaraderie. If you can't beat 'em, join 'em!
Here are some pros for allowing employees to battle with brackets at work:
March Madness Can be an Incentive
At least that's the approach one company is taking for their sales team, according to the Boston Herald. Rather than trying to forbid March Madness at work, ZeroTurnaround, a Hub-based Java productivity tool maker company, is actually piggy-backing on March Madness as a way to encourage competition within the sales department.
"If you just recognize that it's on people's minds and if you can turn that around and turn it to your advantage, then you can boost productivity and have fun with it," ZeroTrunaround President and COO Alex Laats told the Herald.
The Teams and Players Can Be Inspiring
Watching NCAA players compete during March Madness is inspirational in and of itself.  These immensely talented, though inexperienced, professionals have the opportunity to come out on top. There are many underdogs, Cinderella stories and hardwood heroes, and you never know when an underdog will triumph against a favorite player.
The NCAA competition is amazing evidence that once you have your foot in the door, doing your absolute best will be rewarded – no matter how inexperienced you are. This enthusiasm, inspiration and boost of euphoria will translate into your work!
It Will Boost Teamwork and Camaraderie  
Employees will band together and support their alma maters. Colleagues will rejoice when their picks have an amazing week. Friends will discuss their lineups at work, and traditions will form. This isn't just a time-killer. March Madness at work is a real relationship-builder.
March Madness gives you a chance to network with folks across departments with whom you may never have gotten a chance to talk to otherwise.  Now that's networking!
It Should Really Only Take About a Day
It generally takes only 15 minutes to check your scores and updates daily. March Madness should not be a huge time sucker when it comes to productivity.
Darren Heitner, a contributor at Forbes, recently made an excellent argument against the annual Challenger Gray & Christmas "March Madness Report," which counts the dollars lost because of reduced productivity because of participation in March Madness at work. This loss of productivity is extremely overstated, he says.
"An inherent flaw in that argument is that it discounts the ability of workers to perform at their jobs while following the games and assumes that people must choose to do one or the other,"Heitner says. "Further, many workers will put in extra time at their jobs in the beginning or end of the workday to compensate for any production that may be lost listening to a buzzer beater call."
Most importantly, at the end of the Challenger, Gray & Christmas study, John A. Challenger, chief executive officer of the outplacement service company goes to say: "In the end, March Madness will have little if any impact on employers."
Let the madness go on!