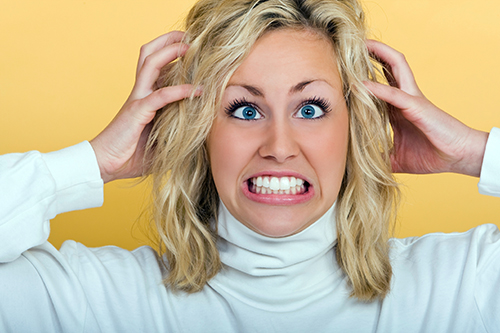 There's a fine line between persistence and annoyance. Job candidates, it would behoove you to find that balance because contacting employers directly is the best approach to landing a job.
That's according to a new study by the Federal Reserve Bank of St. Louis, which found that contacting employers directly may be even faster than going through your own network.
This was a lengthy study—from 1976 to 2011 and found:
65.7 percent of unemployed candidates said they contacted employers directly
25.8 percent placed or answered ads
17.5 percent contacted friends and relatives
It's always a good idea to take these surveys with a grain of salt. The best, most effective job search strategy may differ depending on your disposition. As a competitive job candidate, it's great to be proactive about getting in front of someone at your target company. However, if you do choose the route of persistence, tread lightly!
One too many follow up emails, Tweets or LinkedIn messages and you could be placed directly into the "no" pile. We talked to a handful of hiring managers to get a handle on how candidates can get an employer's attention without bordering into the annoying territory.
"Write some code, create a new feature, redesign their homepage, bring a new client to the table, write some advertising copy, and send that in with your resume. Giving someone a work product for free is the opposite of irritating, and it displays your drive quite well," says Colin McIntosh of Spoon.net.
For managers like McIntosh, this is way more impressive than a simple cover letter or follow up email.
Bottom Line: Show them rather than simply telling them about your talent and interest in a follow up.
2. Managers Love to See that You Follow Them on Social Media
If the company has an active social media presence, the folks there will truly appreciate your following. "What I appreciate the most is when a candidate follows us on Twitter or LinkedIn, a few days before they even apply," says Bethany Perkins, Director of HR at Software Advice. "This makes me think that
they're taking the next step in their career seriously by researching the company first." Retweet or "Like" some of their informative updates to show you're engaged with their brand.
At the same time, your social media interaction should be tactful. "What I'm not a fan of is when a potential candidate tweets "hey, your company looks great…where can I apply?" Although they are being proactive, they clearly didn't look at our website at all, or the Careers page that I spent a lot of time developing. So to me, they come off lazy," Perkins says.
Bottom Line: Use social media to your advantage by engaging with your employer about what they share.
Bonus Tip: CareerBliss Guide to Social Media
3. However, Don't Expect a Response on Social Media
McIntosh says it's fine to reach out to hiring managers or would-be colleagues on social media, but—chances are—you won't get a response.
"Unless the company specifically advertises job postings through social media channels," McIntosh says, "Targeting someone at the company, finding that person's email and personally reaching out is a much better way to kick off a conversation than a Tweet."
Bottom Line: Social media is not the primary medium for professional correspondence.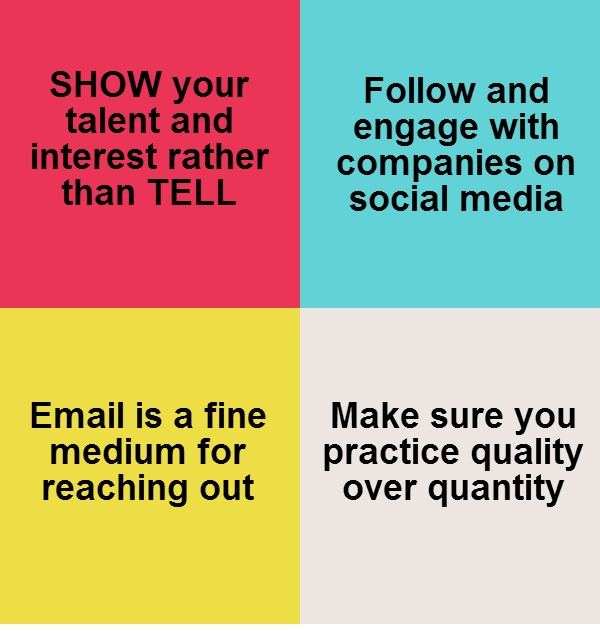 4. Email is a Great Way to Go….But Make it Just Once, Meaty and Worthwhile
Rather than sending multiple follow up emails to remind them who you are and how enthusiastically interested you are in the job, make it just one email shortly after you send your resume…filled with something juicy (re: No. 1).
And you should send it fairly quickly. Research shows that timing is really important for an effective follow-up.
"Effectiveness of follow-up is directly tied to how quickly follow-up occurs," according to Andy Paul of Sales Force in a recent blog post.  The key is to keep your name at the top of his mind.
 Bottom Line: Exercise quality over quantity when following up.