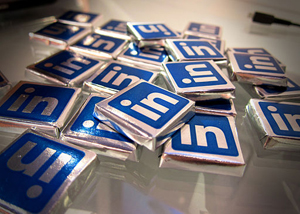 LinkedIn's skill endorsements are a good way to recognize your 1st-degree connections' skills and expertise with one click. They also let your connections validate the strengths found on your own profile, and in many cases are more appropriate than a Recommendation. In my opinion, Recommendations have the most value when they come from a client, peer collaborator, manager or maybe even direct report, but only if you're trying to showcase your management skills.
However, if you hate them (as I've learned many people do), there is a way to hide all of your endorsements by default. This will keep all existing and new endorsements from ever displaying on your profile. Your skills will still be displayed on your profile. However, the endorsements from your connections will not be displayed. Please note that your connections will still be able to endorse you, but the endorsements will not show on your profile, unless you undo this setting.
But let's say you are enjoying this feature and would like to have a specific skill you have appear higher on your list of Endorsements. You can make this happen by asking your network for a little help. Here's what I recently sent to a few key contacts and former clients (all 1st connections) via a LinkedIn Message and it helped immensely:
Hi there! 
So, perhaps like you, I've been very grateful for the user-friendly Skills endorsements on LinkedIn. I've been fortunate enough to receive some and have enjoyed giving them as well. However, based on their sorting algorithm, I need to ask for help in getting a few more endorsements for Business Networking since general networking is currently my main focus as a speaker. I've been sending out loads of speaker proposals this month (for next year), so it would be great to get a few more endorsements for Business Networking. (I already have more than enough for my past focus: Strategic Partnerships.)
How do you do this? If you get to my profile and see the blue endorsements box at the top of it, all you need to do is start typing Business Networking where it says "Type another area of expertise...." and you'll be able to manually add it to the suggested skills they already list in said blue box.
Hope you can help! 
Thanks a bunch and please let me know if there is a Skill endorsement I can help you with as well.
---

Sandy Jones-Kaminski is a networking expert and author of I'm at a Networking Event--Now What???. As Chief Connecting Officer for Bella Domain Media, she shares her insights and advice as a professional development speaker and trainer covering topics like LinkedIn and effective online and offline networking. Sandy has been an executive in the HR services industry and has been featured on Work Goes Strong, Bankrate.com, Fox Business News and My Global Career. Find Sandy on Twitter via @sandyjk and at http://www.belladomain.com.
Photo By Nan Palmero from San Antonio via Wikimedia Commons