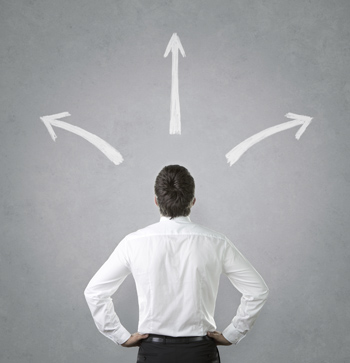 Downsizing. Cutbacks. Corporate restructuring. No matter what they call it when you're laid off, it's still like a punch in the gut.
If you're lucky, you'll be given your two-week notice and you'll have time to get your affairs in order. If you're not so fortunate, you'll be blindsided and left by the side of the corporate highway with all your worldly possessions in a box, dazed and wondering exactly what you did to end up there.
Losing your job is considered one of the most stressful events in life that you can go through. I have found the following tips personally helpful through multiple layoffs, and I hope they will be of some help to you.
Day 1 After Layoff: Take a 'Me' day
The first day after a layoff is the day when you wake up, start dressing for work - then reality hits: You have no job. After allowing yourself a brief period of existential angst (screaming, yelling, calling your mother and blubbing like a baby), you must get up, make a strong coffee, and spend the day taking care of your new priority in life: yourself.
Although you might be tempted to spend the first day after a layoff frantically job hunting, this is in fact the worst thing you can do. You've just been through a traumatic experience, so soothe your stress levels by allowing yourself a treat. Whether that be a Groupon spa day, a long walk on the beach or just a day at home puttering around the house in your jammies taking care of all those little odd jobs you've been putting off forever. Your health and stress levels will thank you for it.
Day 2 After Layoff: Take Stock of your Life
Now you've hopefully stopped panicking, it's time to sit down with a pen and paper and take stock of your life. Make a list of all the positives and negatives in your life right now, and think how you would like to improve your life with your new job.
Ask yourself:
Where would I like to be in 5 years time? What about 20 year's time?
Do I feel fulfilled by my line of work, or am I just there for the paycheck?
What did I most/ least enjoy doing at my old job?
If my new job changed one thing in my life, what would it be? (shorter commute, more pay, shorter hours etc)
This will give you a roadmap to help you begin your job search.
Day 3 After Layoff: Update Your Resume
If you haven't updated your resume in a while, pull it out and take a long, hard look at it. Then revise and update.
After that, it's a good idea to make an online resume. The most popular online resume site is LinkedIn, which connects to a multitude of social media channels and allows you to make professional connections with old friends, colleges and business associates.
These days it's all about who you know, and you never know what amazing career connections you may find within your own network of friends.
Day 4 After Layoff: Clean Up Your Online Footprint
Studies show that 35% of employers will Google you or look at your Facebook page for inviting you in for an interview. That's the scary truth, so if you think that all those pictures of you doing vodka shots off that humorously shaped ice-block at your friend's Bachelorette party don't matter- think again.
Start this online cleaning day by typing your own name into Google and see what comes up. That is exactly what your potential employers will be doing. Better you find that link to your high-school Harry Potter fan-fiction before the hiring manager does.
Day 5 After layoff: Define Your Job Search
Now you've grounded yourself and wiped your online and personal slate clean, you can dip a toe in the ocean of job seeking. First check to see how your salary compares with others in your field, and then check out a job search engines and recruiting sites to see what jobs are available.
The trick is to avoid panicking and applying for every job you see that kinda-sorta looks good. Research - done now, and wisely - will pay off hugely in the future.
Day 6 After Layoff: Start Your Job Search
One of the best things you can do to improve your chances of getting hired is to upload your resume to a few choice job seeking websites. That way, employers will start coming to you, and you may be offered jobs that are not advertised on online job boards.
It's also advisable to sign up to get email bulletins of newly released jobs. These days a single job posting can get hundreds of applications, so by getting fresh jobs sent to your inbox, your resume will be one of the first the hiring manager sees.
Day 7 After Layoff: Do One Nice Thing to Help Out Others
If your company conducted a mass layoff, you are probably in regular contact with others in the same position as you. On this day, one week after your layoff, reach out to some of these people with a simple email or LinkedIn message, write them a personal recommendation, and ask them how their job search is going.
Just hearing from you will brighten their day, and the resultant discussion will allow you to share job hunt tips and leads.
---
Natasha Rhodes is a careers expert and writer for CareerBliss, an online career community dedicated to helping people find happiness in the workplace. Check out CareerBliss for millions of job listings, company reviews, and salary information.