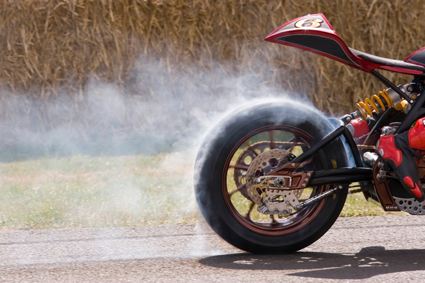 You finished your internship. Then hit the ground running with your job search. With all that great experience under your belt, scoring a job should be a piece cake. Right?
But summer has passed, the leaves are changing and winter is right around the corner. And you still haven't gotten a job offer. You're starting to figure out that finding a job in today's roller coaster of an economy isn't as simple as you thought it would be.
But, have you considered all of your options? Namely flexwork.
Simply put, flexible work consist of jobs that are contracted, seasonal, temporary or part-time. They exist in many industries and are linked as the fastest growing segment of the employment sector, with over 95 million Americans working "on-the-clock." Plus, as a young professionals, figuring out where to begin is the hardest part. Flexwork can be a great starting point.
Here's how flexwork can kick start your career:
1. Boost Your Resume
Here's the hard truth about being a young professional in the workforce: While you're qualified in terms of your achievements and your degree, you may not have enough experience to land those power positions. And with an average of 250 resumes per corporate job opening, you better have more than just a few accomplishments under your belt.
That's where flexwork comes in.
For example, let's say you have a degree in marketing. While you have some internships under your belt, you certainly can't become a director immediately. Flexwork allows you to boost your resume, nabbing those part-time, temporary, seasonal or contracted jobs that will give you real-world experience and make you more credible as a candidate.
Create killer contacts
Reports indicate that about 80 percent of jobs are filled through networking. With this in mind, flexwork allows you to create killer contacts. While other types of work are obviously beneficial in the networking process, flexwork allows you to create more contacts based on the very nature of the job.
While gaining your marketing degree, you may land a job working an event during New York Fashion Week. You met contacts during the job, which led to another, which can lead to another. These jobs, while temporary, allow you to open up your network and create connections which can help you in your future career.
Explore your interests
Like many recent graduates, you may have a million different interests. While you're often told to pigeon-hole your interests into one career, I'd suggest exploring them to see which ones fit you best. Flexwork is the perfect way to do this because there's less commitment and more to gain.
While you were pursuing your marketing degree, you may have found an interest in the creative sides of things, such as Web development and design. You may also want to run your own agency one day. Writing about the industry may also be your forte. Though these all fall under the same umbrella, they are noticeably different. Acquiring some design work, getting a part-time job in an agency to learn the ropes, or even acquiring contracted work blogging at an industry publication are all ways you can explore your interests without having to sign your name to just one.
Make money on the side
According to The Guardian, over the past nine years, average student loan balance has grown from $10,649 to $20,326. So, if you're fresh out of college, you could be strapped for cash. It may become more about those Benjamins, and less about getting your dream job. However, while you may feel limited on your options in terms of a full-time career, flexwork allows you to work in your given profession and fatten your wallet in the process.
So, if you have a degree, you can still work events, capitalize on part-time opportunities, and explore contracted roles at a corporation, all while looking for full-time work and earning both experience and the necessary cash flow in the process.
If you're new to the workforce, flexwork can definitely help you to kick start your career without giving up your interests. It's all about finding new alternatives to the job search and making them work for you.
---

Lynn Dixon is the co-founder and COO of Hourly.com, an employment network that quickly matches people who are interested in flexible positions with the right opportunities. Connect with Lynn and Hourly on Facebook, Twitter, and LinkedIn.