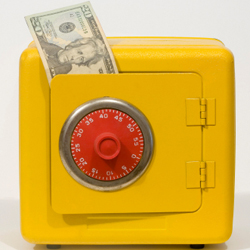 It seems like an oxymoron: paying for a service to help you land a job when you don't have a job to pay for the service to begin with. There's a variety of costly employment services out there whose target market is the jobless.
Is it worth skimping and scrounging to pay for help with your job search? In many cases the resources are out there to do it yourself for free. It all comes down to what you have more of to spare – time or money.
1. Resume Help
There are countless professional resume writing services — Resume Planet, Career Perfect, Career Solutions and All Star Resumes, to name a few — that offer a variety of different expert resume writing packages. Prices range between $100 and $1,000.
"I think it can be money well spent if the candidate's resume is really bad or she just wants an eye-catching and effective resume," said Rochelle Kaplan, an executive recruiter with CyberCoders. "It may not make a big difference in the end, but I think it is a worthwhile expense if they can afford it."
Free Alternative: Many experts offer a free resume critique and other resume advice online. Check out the Twitter hash tag "#resumetips" and keep up with career blogs that share resume tips and advice. The information is out there, it's just a matter of becoming a resume expert and putting your newfound knowledge to work.
2. LinkedIn Upgrade
With more than 120 million users at 2 million companies, there's no denying that LinkedIn is a great professional networking tool. LinkedIn offers several upgraded plans.
Job Seeker Basic ($19.95 monthly or $191 per year)
Job Seeker ($29.95 monthly or $299 per year)
Job Seeker Plus ($49.95 monthly or $479 per year)
The higher your plan's price point, the more access you have to other LinkedIn users and the companies you want to target in your job search.
Free Alternative: LinkedIn's free basic profile allows you to add an unlimited number of people to your network. You also have the opportunity to ask mutual contacts to introduce you to people outside of your network. Many users of LinkedIn's free service use it as a springboard to other networking opportunities by displaying their e-mail, Twitter, Facebook, blog, etc.
3. Career Coach
Jobseekers can opt to buy a session with a career coach – a professional (often with an HR or recruiting background) who helps create a job search strategy, personal branding, prepare for interviews, harness social media, etc. Career coaches usually cost a hefty sum – expect to pay $50 to $200 per hour. It's important to differentiate between a career counselor and a career coach. Counselors often deal with the broader issue of skills and talents and in what fields they are applicable. A coach focuses on the practical aspects of getting you a job.
Free Alternative: Become your own career coach. Research strategies to narrow down your job search. Read career advice blogs. Fill out culture assessment survey to see which job factors are most important to you. The Internet offers a wealth of expertise and information; it's a matter of putting in the time to become your own career coach.
4. Networking Events
Some companies, organizations and alumni associations host networking events for a small fee. For instance, Event Brite sells tickets to numerous networking events hosted by various associations. There also are networking organizations that charge a membership fee. These events and groups are designed for likeminded networking professionals and have a higher barrier to entry than free ones, so at least you know everyone is there for the same reason.
Free Alternative: Job fairs are an excellent free alternative to paid networking events. For instance, NationalCareerFairs.com can give you the details for job fairs in your area. You also can expand your professional network via social events as well; however, it's a little more difficult because you must avoid coming off too persistent or pushy in casual situations. Also, there are free networking events (do a Google search: professional networking YOUR CITY).