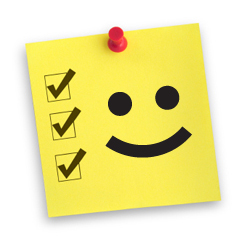 This year is whooshing by! It feels like just yesterday when Beyoncé gave birth to the coolest baby on the planet; Kim Dotcom finally got popped for his ginormous (alleged) media piracy operation; and LeBron James literally jumped over Chicago Bulls' John Lucas for a slam dunk.
Blue Ivy Carter is now six-months old. The world has survived without freeloading from Megaupload. And LeBron's monstrousness helped him win the 2012 NBA championship!
As for you, job seekers, the mid-year mark is a solid checkpoint to reflect back on how far you've come in your job search and what you need to do bring it all the way home.
"You have quite an advantage when you make a mid-year resolution," says Donna M. Lubrano, adjunct faculty marketing and management at Fisher College.  "You are not overcome by 'New Year euphoria,' and you have a real sense of what time you have and what priorities you need to make."
We spoke with Lubrano and a couple other experts on how to create the most effective mid-year resolutions for your job search, and here's what you should keep in mind:
1. Learn from your Mistakes
"Review where things went haywire," Lubrano says. "Did you over extend yourself-take on too much or not plan well?" Take a look at all the glitches you came across in your job search. Some common job searching blunders to avoid:
-
Underpreparing for an interview
-Forgetting to follow up properly
-Neglecting to
update your resume
-Being too shy to get out there and
network
2. Push out of your Comfort Zone
If you've let six-months pass without moving an inch – it's not too late to push yourself.
Since you have already picked at your mistakes, there's no reason to keep looking back (as the saying goes: You're not going that way!).
"Never allow yourself to feel stuck," Rob Bernshteyn, CEO of Coupa Software, says.
Do something — anything — out of your typical daily routine. For instance, set up an informational interview with someone you don't know, but whose job you would love. Reach out to an old boss to discuss potential opportunities. If relocating is an option, look into new areas.
3. Seek Career Inspiration Daily
Make it a goal to search for inspiration each day — Bernshteyn says. Having trouble finding inspiration? CareerBliss Pinterest and CareerBliss Tumblr to the rescue! We constantly update CareerBliss' Pinterest and Tumblr with positive, inspiring and though provoking posts on the regular.
If you're feeling unsure about what you want to do or where you want to work, reach out to someone in your social networks who has a better perspective. "Get advice from others in and outside of the industry," Lubrano says.
4. Reassess and Pinpoint what you Want
"Take a step outside of the box and reassess if you've met your short term goals for 2012 and are making real, concrete strides in your longer term goals for beyond 2012," Bernshteyn says. We are all constantly changing, and your goals may change with you.
Write down what you're looking for at this point. Is it a fun company culture? Fat paycheck? More growth opportunities?
For instance, "A $100,000 salary that requires you to be connected to your phone 72 hours a week might have looked attractive in January," Lubrano says. "Today perhaps something with less money, that allows you time to pursue something you're really passionate about might be what you're really after."
If you're feeling unstable and aren't sure what you want, take our super quick BlissFinder happiness assessment to help you narrow it down.
5. Set Realistic Goals
How do you eat an elephant? One bite at a time, Lubrano says. Likewise, be reasonable about what you can accomplish in the next few months. Create small, digestible benchmarks, like:
Send resumes to 5-10 new jobs per day
Send two new LinkedIn personalized invites per day
Write one industry blog post per day to exhibit your knowledge
Attend two networking events in the next three months
Steve Siebold, author of 177 Mental Toughness Secrets of the World Class, says job seekers should commit to creating a 90-day job hunting action plan. "Ninety-days is long enough to build momentum and short enough to keep your attention," Siebold says.
Get close, but no cigar? You can set another 90-day action plan.
6. Seek an Accountability System
"Realize that 99 percent compliance is failure," Siebold says.  Strive for 100 percent.  "You wouldn't cheat on your spouse in a committed relationship, so don't cheat on something as important as your resolutions."
Sometimes it's too easy to cheat yourself — that's why you need an accountability system.  "Go after your goals with a friend, spouse or co-worker and keep each other on track," Siebold says.