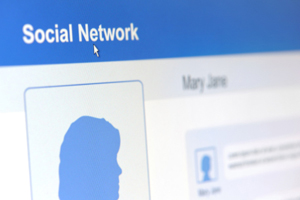 An Inside Look at How Companies Look For Employees...We have all heard that you should dress for success, but is your personal Internet reputation more important than your outfit at your next interview?  Yes! Each day, billions of searches are run on Google.  Before you go to your next interview, you have some important searches to make.
1st – Get Googled
Jump on the nearest computer and Google yourself.  Say your name is Susie Chapstick.  Use the following search string: "Susie Chapstick" or (susie & chapstick) or "Susan Chapstick" or (susan & chapstick) or ((susie or susan) & chapstick & [current company name]) Be ready to speak to any 'interesting results' which may appear.  Knowing what is out there is your first step to fixing it.
2nd – Stop by Facebook
Make sure you are logged out of FaceBook so you can see what a possible employer would see when searching you for results. Make sure all of your photo albums are set to PRIVATE and that even your Wall Photos are not visible to someone who is not your friend.  No one really needs to see what you wore or drank on Halloween last year, although I am sure both were truly amazing.
3rd – Are you Linked?
Your next step is to be sure your professional presence on LinkedIn has a great picture and a strong representation of your background.  Do the things you state in your LinkedIn profile truly match what is on your resume?  At CareerBliss, we have seen folks not get hired because their resume did not match their LinkedIn profile.  Whether it is dates, data or the explanation of your duties, make sure to show a cohesive (and honest) front!
4th -Search CareerBliss on your current company
How is your company ranked in their region?  Do people truly like working there?  Are you proud to work there?  If so, why are you thinking of leaving?  Be prepared to answer that and more at your next interview.  If your company has a negative reputation, do not dwell on it in the interview or the interviewer will wonder why you took the job in the first place.  Focus on what you like about the company and how you are looking for a new job to face new challenges and assist a wonderful company such as [company I am sitting in front of now wearing my newly bought suit] as they grow to an even more successful entity.
5th – Research the Prospective Company
Search Bing or Google for your current company to get additional information about your prospective company. What are their recent press releases?  Are they well liked in the media?  Knowing what is going on in all possible areas of your company helps you look well informed at your interview.
Run a CareerBliss search on the company which is going to be interviewing you.  Make sure that they are a company you want to tie your personal brand to for years to come. Ensure you are prepared to answer the infamous, "Why do you want to work for [our incredible company]" question.
The Internet reputation of you, your current/past employers and your prospective employers all have an effect on your interviewing process and, ultimately, your success.  Protecting your personal brand as much as possible and choosing companies who do the same is key to your CareerBliss.