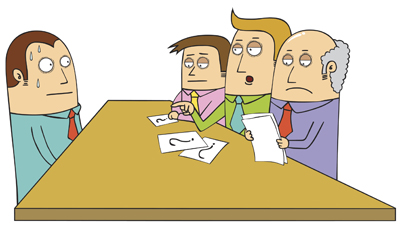 Asking questions during a job interview is a good thing to do – but, please, exercise some discretion. Avoid questions along the lines of: So, what do you do here? How much vacation time will I get? Do you drug test.
Here's another inquiry to add to your Do Not Ask list:
How did I do?
HR professional Andrea Devers, in a recent blog post, said that the first time a candidate asked for an on-the-spot interview critique she was "a little stunned."
"It's just a terrible question to ask your interviewer," she elaborates. "It's off-putting to your interviewer and literally drives the momentum of the interview to a screeching halt. They are not expecting this question so it totally ruins the flow of the interview, no matter how good or how bad the things were going. On the surface, it seems like you're fishing for a compliment."
What's fair game for Devers?
"Questions about the company, team structure, specific projects, my favorite thing about the company – those are all things that I am all very comfortable talking about," she writes.
Instead of asking about your performance at the interview, Devers suggests, use your limited time to talk about why you're the best person for the job.
In any event, Devers writes, you should have a gut feeling about how you did on the interview.