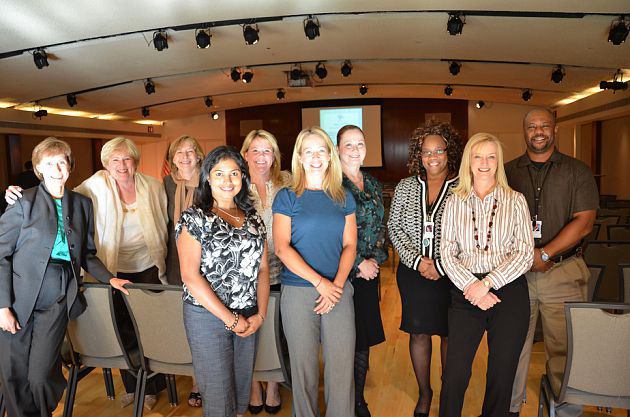 Infosys, a worldwide consulting and IT services giant, has a culture based on freedom to innovate, push boundaries and celebrate diversity. It's also one of the fastest growing companies in the world!
Nandita Gurjar, senior vice president and Global Head of HR at Infosys, strongly believes that a happy work environment is vital to the success of any business or company.
"There is a correlation between happiness and innovation and creativity in an organization," Gurjar says. "When people have been positively engaged on a project, it is clear they feel motivated and empowered and are inspired to innovate and create."
It's no wonder they are ranked high in both innovation and employee happiness! CareerBliss ranked Infosys as one of the 2012 Top 50 Happiest Companies in America based on employee reviews. Forbes also named Infosys as one of the most innovative this year!
"We tend to think of ourselves as boundary pushers. This is the core of what an Infoscion is and the source of his or her happiness and success," Gurjar says.
Gurjar Gives us a Full Picture of the Infosys Company Culture
Working at Infosys means being a part of an organization with an open, global perspective and scope.
"Our endeavor is to not only to provide a friendly work environment but to also create a sense of pride and belongingness in all our employees regardless of the diverse backgrounds and culture they are from," Gurjar says. "We believe the ability of our people to adapt to and assimilate change is our best insurance against obsolescence and our diversity provides the fuel for innovation and creativity."
The Infosys employee philosophy has been captured in the words of one of the founders N. R. Narayana Murthy who stated, "Our assets walk out of the door each evening. We have to make sure that they come back the next morning."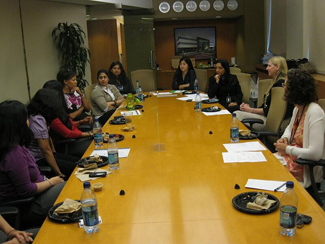 Who Would be an Awesome Fit at Infosys?
A successful Infoscion (aka an Infosys employee) is "bold, welcomes new challenges, is discontent with the status quo, loves the new and is bored with the old, is filled with curiosity, is a lateral thinker, is never limited to a comfort zone and is not afraid of change," Gurjur says.
You've got to prove to them you're best in class because Infosys' culture is also based on high-performance, with unparalleled learning opportunities—striving to achieve the best fit between individual aspirations and organizational requirements, she says.
Infosys Reward and Recognition Programs:
Infosys offers several rewards programs to spotlight top performers. In addition to a competitive salary, Infosys has a structured variable pay program that rewards employee based on three key parameters – company, team and individual performance. "Our rewards program is consistently benchmarked to keep it updated and best in class," she says.
Infosys has a three-pronged approach as part of its employee value proposition:
Learning value: Opportunities for learning and exposure to technology and assignments as Infosys partners with clients in transforming their businesses.
Financial value: Competitive salaries, asset and wealth creation opportunities.
Emotional value: A fair and rewarding work environment and ethos and a culture that has been built in Infosys through various initiatives and systems.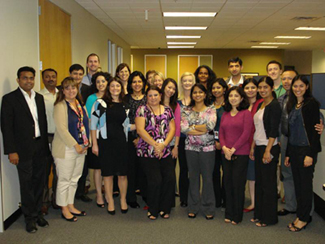 On the Infosys digs
The Infoysys offices themselves are physically very open and collaborative, with enough space to work independently as well. They're also pro-green!
"Having a diverse workforce, we also strive to provide a work environment that is positive, global and inclusive," Gurjar says. "We provide the best-in-class working environment which includes a world class infrastructure and a multicultural atmosphere."
What Employees Say
"After accepting my position with Infosys, I was pleasantly surprised with the advanced technologies being supported on a global scale. I have been able to grow as a professional and advance my career to meet and exceed my goals. I am confident and excited about the future opportunities with this organization." – Chad Sanders, Senior Consultant.
"Transitioning at Infosys has provided the opportunity to learn and work in a global environment for a flexible, growth-centered organization. My experience, expertise and opinions are valued and applied." – Lisa Murphy, Process Lead.
"I am open to changes and new opportunities. Infosys offers me a long-term perspective of professional growth in a friendly, challenging and international business environment. With this organization, I can learn and develop." – Anna Szuminska, SDI Manager.
On the People in Charge.
Infosys management strongly believes in building trust and confidence—through transparency. They strive to be transparent, where employees feel comfortable to seek feedback and senior management takes the time to give it.
"We have various 'high tech' and high touch communication initiatives and forums to reach out to around 150,000 employees from 89 different countries.