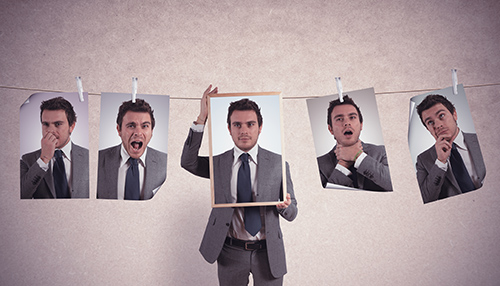 As a woman engineer, Jeanine Swatton works in a breeding ground for imposter syndrome.
Silicon Valley is famously male-dominated. And, unfortunately, she tells us that "brogrammers" sometimes don't treat women as equals at work.
For instance, years ago, she was working on a software project with a team of engineers and she discovered a huge problem with the software. When she told her male colleague about the problem, he told her the problem wasn't really a big deal.
Sure enough, "at our next engineering meeting, the other engineer announced to the team the so-called problem that I discovered and claimed it was his discovery," she says.
These demoralizing experiences can make women feel inferior and out of place: "It's amazing the number of super successful women engineers I talk to who have the same fears!" says Swatton, who is not only a mobile app developer but also an iOS development instructor at Silicon Valley University and UCSC Extension.
But it's not just women in the tech field who feel this way. Over 70 percent of people in various industries report having experienced feeling like an imposter at one time in their careers, according to Psychology Today.
If you ever find yourself feeling unworthy of acknowledgement, undeserving of success or afraid someone will find out that you're not good enough at what you do, keep these tips in mind:
1. Ride Out the Imposter Wave, Rather than Trying to Block it
Dr. Valerie Young is an expert on imposter syndrome, and says that riding out your feelings is better than trying to avoid them.
"The beauty of the Imposter Syndrome is you vacillate between extreme egomania and a complete feeling of: 'I'm a fraud!" she says in her book The Secret Thoughts of Successful Women cited by Life Hacker. "So you just try to ride the egomania when it comes and enjoy it, and then slide through the idea of fraud."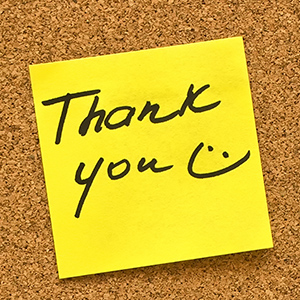 2. Make it a Point to Simply Accept Compliments
The next time someone complements you, graciously accept with a simple "thank you." Do not say:
"Thanks, but it's not a big deal."
"Thanks, I got so lucky."
"Thanks, I'm not sure why they picked me."
Just thanks. If it was a team effort, credit those deserving as well. If not, accept and enjoy the compliment.
It's important to graciously accept praise because you need it. "Although impostors crave acknowledgement and praise for their accomplishments, even though they do not feel comfortable when they receive it," says Denise Cummins, Ph.D. on Psychology Today.
If all else fails, we are a firm believer of the "fake it 'till you make it" method!
3.
 You Can Only be Your Best, No More and No Less
Karen Grosz, owner and president of Canvas Creek Team Building, felt terribly undeserving of her success when she got promotions. "I worked harder than others on my team, but was chastised by one that I received promotions when she was the one with the masters," Grosz says.
It took her while, but she finally kicked that pesky feeling when she simply focused on being her best, rather than what others thought was best.
4. Look at Your Success Objectively
"Note that 'imposter syndrome' is not a real diagnosis," according to Dr. Simon Rego, director of the CBT Training Program at Montefiore Medical Center/Albert Einstein College of Medicine in New York. It's simply intended to describe the psychological phenomenon when people feel like frauds, despite clear evidence of merit.
"If people can learn to look objectively for evidence for the fact that they are competent (instead of only evidence against it), they will start to believe it - and feel less like an imposter!" Rego says.
So ask yourself objectively: Did luck really play a role in your success? Did you work harder than others on your team like Grosz?
5. Create a Success File
Still, occasionally, Grosz still has her moments. When the imposter feeling starts to take over, "I open up the files that contain my successes, testimonials, happy photographs and surround myself with the fact that no one but me sees me as an imposter," she says.
That ought to hush your inner critic!
6. Feel Out of Place? Make an Effort to Connect with Others
For Swatton, for instance, connecting with the few women in her industry helped her a lot. They built their own support group.
"Sharing stories, discussing our challenges as well as discussing our accomplishments helps us overcome this crippling issue," Swatton says.
If you feel like a fraud, talk to other folks who do what you do and ask them if they have ever felt the same way – chances are they have!