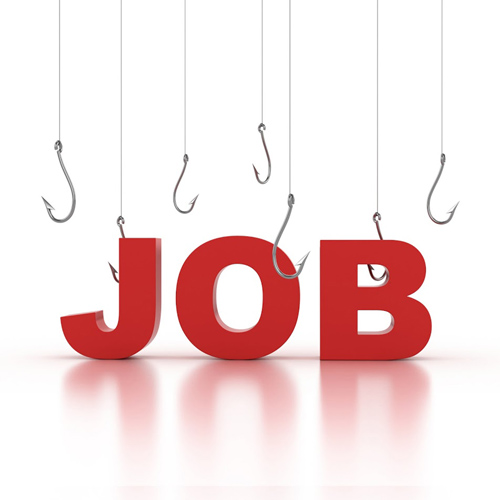 Here at CareerBliss, we care about your job search.
Because we want you to find your dream job as quickly as possible, CareerBliss.com offers a number of tools to help with your job search, including job boards, company reviews, up-to-date salary information, and helpful job advice articles.
One of our most popular free tools is CareerBliss Job Alerts. You can get new jobs delivered daily and apply for your favorite jobs, all from the convenience of your INBOX.
Here's how.
---
1. Sign Into Your CareerBliss Account
Set up your free CareerBliss account here - click Join at the top right corner of the screen to get started.
Once you've signed in, click Account in the top right hand corner of the screen.

---
2. Open Job Alerts Tab
Next, hit the Job Alerts tab on the left hand side. This is your main control panel.
From here, you can:
Create new Job Alerts.
Enter job titles to search for.
Enter jobs skills (E.G.: Photoshop) to search for.
Choose how often you'll receive Job Alerts - Daily, Weekly or OFF.
Delete Job Alerts.
Activate and deactivate Job Alerts (switch them off and back on again, without deleting them).
Change the email address your Job Alerts are sent to.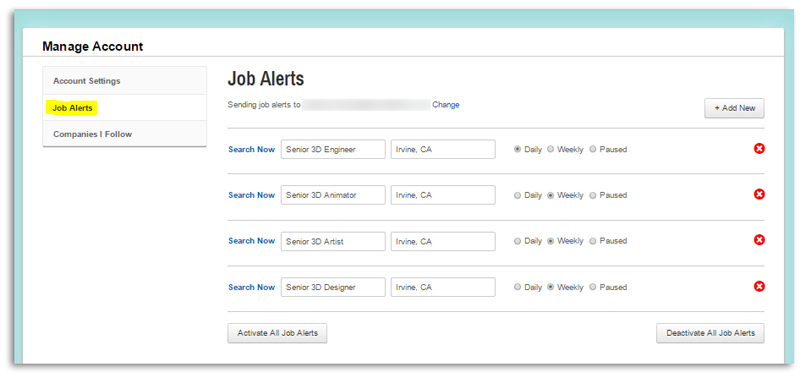 ---
3. How to Add a New Job Alert
Simply click the Add New button to create a new Job Alert. Enter your desired job titles and the city/ state you'd like to work in, and you're set!
CareerBliss Tip: You can also enter job-skill keywords (such as Photoshop, Java, C#, etc) to get a wider range of jobs sent to you.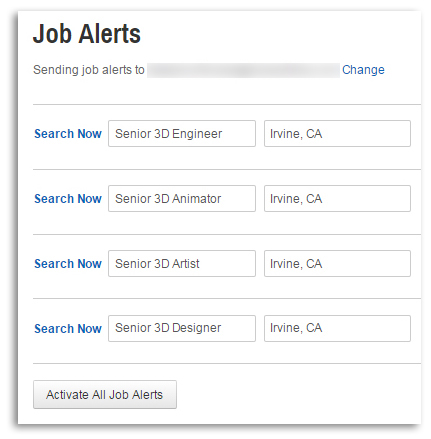 ---
4. Choose How Often You'd Like Job Alerts Delivered
Next to each Job Alert, you'll find a box you can check to choose between: Daily, Weekly, or Paused delivery.
CareerBliss Tip: Set job frequency to 'Daily' if you are actively seeking work and need a new job ASAP. If you're just browsing, 'Weekly' delivery is a better option.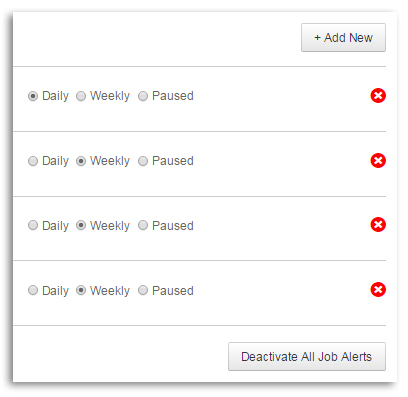 ---
5. How to Apply For Jobs
When you receive your Job Alert emails, simply click on the blue job titles you're interested in. You'll be taken to the hiring company's website, where you can apply directly.
(NOTE: Please do not hit 'reply' to job Alerts emails and send us your resume, as this email address is not monitored).

---
6. Unsubscribing From Job Alerts
If you wish to stop receiving CareerBliss Job Alerts, simply click the blue Unsubscribe link at the top of each of your Job Alerts emails. You will be unsubscribed within 24 hours.
CareerBliss Tip: To Unsubscribe from all your Job Alerts in one go, hit the Deactivate All Job Alerts button.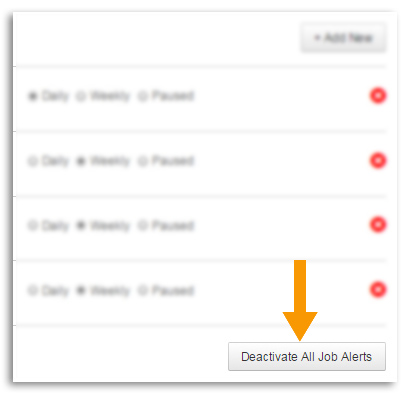 ---
Got a question or suggestion about Job Alerts, or need help getting your account set up? Drop us an email at: info@careerbliss.com and a real human being will be in touch shortly.
Good luck with your job search, and don't forget to #ChooseHappy!
- The CareerBliss Team