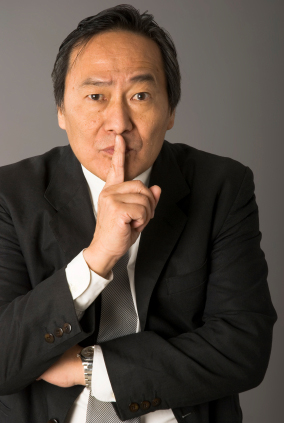 The search for a new job doesn't always begin with unemployment. In fact, it's best to kick off a job search while you're still employed.
But job seeking when employed  often leaves professionals with a lot of concerns, including when to find the time to search, how to do it confidentially and where to even begin. While all of these concerns are certainly legitimate, managing your job search while still employed is completely doable.
If you're considering the new year as the perfect time to start your search, then you're in for some good news. It's been predicted that 2013 will be the best year since 2007 to search for a new position. So this may be the perfect time to take your loathing for your current position and let it fuel the search for something new -- even while still employed.
Managing Preparations
The best way to prepare for your job search is to begin by updating your resume. Don't simply add your current position and call it a day -- consider developing a new layout and fine-tuning all aspects of your work history and skills. And be sure to customize your resume for the opportunity which you are pursuing.
Similar to your resume, it's also important to be sure your professional social networks are updated and complete. Spend time creating keyword-driven, informative, and concise profiles that will look great to potential employers and recruiters. These platforms are for more than just looks, they will act as a key tool in simplifying the management of your job search while still employed.
Managing A Smart Search
Since it's likely your job search will be taking place during the after working hours, your time and energy are limited -- so be sure you're getting the most out of your search tactics.
With that being said, simply applying to any and every position you find a job board is neither helpful nor smart. Focus your job search on smaller niche job boards within your industry. They will provide you with job listings that are the most applicable for your background and small candidate pools. Both of these aspects will make the time you spend looking for positions more efficient and effective.
Another time-saving secret to the hunt for a new position is strong networking. Due to the fact that you're already holding another position, networking should be effortless. Place a strong focus on attending conferences, seminars, webinars and simple luncheons to boost your networking capabilities.
Keep in mind you never have to directly state in conversation that you're searching for a new position. Focus on developing a relationship with those you meet and eventually reach out to them through email to inform them about your interests for your future career path. Good networking tactics can sometimes completely eliminate the need to search online for positions.
Managing Confidentiality
One of the biggest fears of employed job seekers is managing their job search confidentially. To be sure your search stays below the radar of your employer, don't mention your plans to anyone you work with -- not even your "friends". This means removing your current manager from your references, as well as being sure to inform your potential employers that your job search is something that should be kept confidential. Other tips for a more quiet search include searching only from your home computer and attempting to schedule all interviews outside of your work hours.
Managing Your Current Position
Employed job seekers often forget that one of the key aspects of their job search is actually managing their current position. Focusing on finding a new position can remove a lot of interest in your current one, and this will show in your attitude and work ethic. Keep your current position and your search for a new position separate to ensure you don't let your current job slip away.
During your search, continually revisit the reasons why you've decided it's time to move on. Many employed job seekers eventually decide that seeking a new position isn't the answer to their current problems. This could potentially transform your job search into a plan to get a promotion, or revamp the current position. Remember that the grass isn't always greener and sometimes there are problems that can be solved.
---

Amit De is the CEO and Co-founder of Careerleaf, a platform that helps job seekers showcase their skills and talents, search for jobs, and track and organize communications all from one place. Connect with Amit and Careerleaf on Facebook, Twitter and LinkedIn.