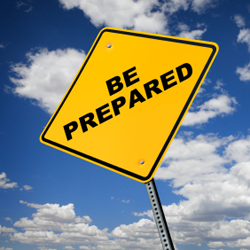 For many candidates, job interviews can be a make-or-break moment. No one wants to mess up, but nerves, intimidation or being unprepared can all factor into a less than desirable end result.
In addition, not being aware of different interview settings -- and how to act in each -- can also dampen the progress you've made thus far.
In the end, it doesn't matter how well you know your industry or how many career wins you had in the past. If you don't perform well in an interview, you may have a hard time convincing the employer you're right for the job.
With that in mind, here are a list of common interview scenarios and how to prepare of each:
Informational Interviews
Informational interviews are typically set up in order for the candidate to "feel out" the position, as opposed to actually interviewing for the job itself. Sometimes the employer will invite a group of candidates, while other times it's a one-on-one conversation. Think of it as going one step further than networking.
How to prepare: Even though it's not a traditional interview, it's still important for you to make a good first impression. Be sure to come to the interview prepared, such as bringing your portfolio, resume, and businesses cards. In addition, come to the informational interview with questions, including next steps, so the employer knows you have a genuine interest in the position. When you do this, you have a better chance at landing another interview, which brings you one step further to the job.
Panel Interviews
Panel interviews may be the most intimidating of the interview family. Essentially, the candidate is interviewed by a group of people who may be a mix of employees, managers and executives. Sometimes panel interviews are conducted so the group can provide varying opinions. Other times, it's because the candidate may be working with each in different ways.
How to prepare: Although it may be nerve-wracking to have different people interviewing you, try not to feel pressured. The trick? Connect with each panel member individually. This means responding clearly, arriving with questions for every panelist, relaying to each person the reasons why you're worthy of the position, making eye contact, and sending thank you notes to each afterwards. When every panelist can see the reasons why you'd perform well, it will be harder for them to find reasons why you wouldn't.
Phone Interviews
Phone interviews are a common way to screen candidates. Since many employers receive tons of applications and resumes, talking to candidates on the phone before investing a substantial amount of resources is an easy way to learn more or move on to the next applicant.
How to prepare: Although it can be easy slack off beforehand, it's important for you to treat phone interviews as you would an in-person conversation. Although you can always reference your notes, you should still practice your responses, research the organization thoroughly, and be able to relay important experiences without stumbling or reading something line-by-line. In addition, standing up while you speak can also help you to articulate your words better, making you sound more confident.
Lastly, remember that many employers screen candidates regularly. They'll be able to tell the ones who are genuine from those who are reading a script. Be smart and know yourself and the organization well enough so you can speak on each intelligently.
Video Interviews
Video interviews are a relatively new method used by employers. Candidates are either interviewed online in a live setting or asked to record answers to pre-determined questions through video interviewing platforms. Video interviews are particularly good when the employer is located far away. They're able to see the demeanor of the candidate without having to spend the resources on someone who may not be the right fit yet.
How to prepare: It's crucial for you to ask the employer how they'll be conducting the video interview so you can prepare beforehand. However, no matter which method is used, make sure you have up-to-date equipment, a non-distracting background and good lighting, you're dressed professionally and there isn't any background noise -- all of which can be prepared beforehand. Practicing with a friend or mentor can also help you work on any issues, which can be disastrous if they occur in real-time.
Although the interviewing process can be daunting, candidates who prepare themselves for any type of setting will be in a much better position than those who don't. So do your research, ask questions beforehand, and showcase why you'd be an asset to any team. If you do so, you'll likely find the outcome to any interview setting will be a positive one.