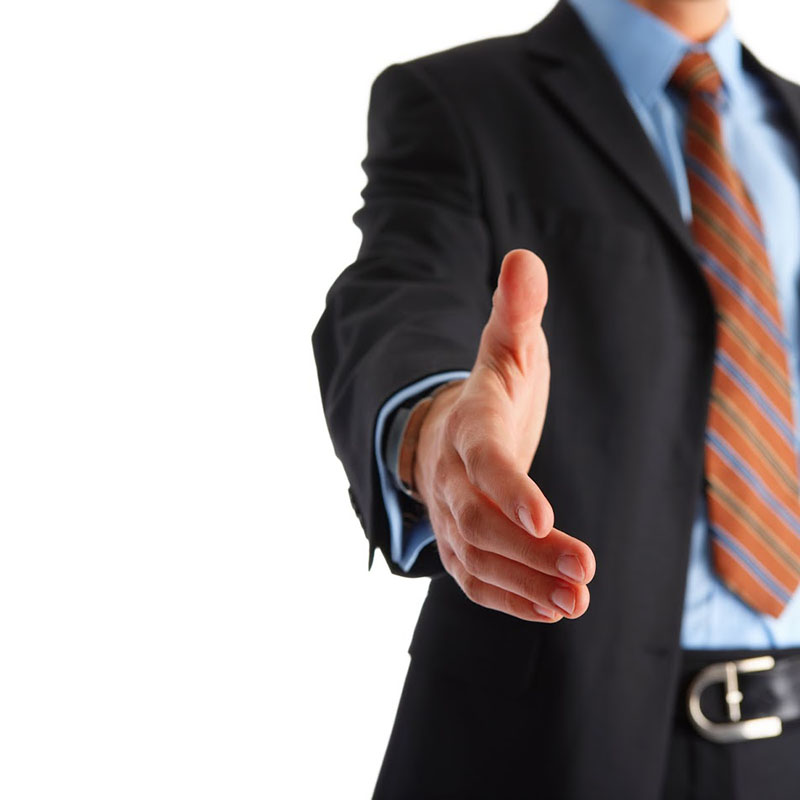 Many of us will have experienced the euphoria that comes when we are offered an interview for a job. We are thrilled that our impressive resume and carefully composed cover letter have done the trick - a potential employer has recognized our worth and wants to meet us!
But the next feeling that comes will almost certainly be worry, with a healthy dash of stress and performance anxiety. We ask ourselves, "How can I perform to my best ability and show what I'm capable of, when I'm bound to be racked with anxiety and nerves?"
Nervousness is Natural
Feeling nervous before an important interview is a perfectly understandable reaction. Someone you don't know - or, even worse, a panel of people you've never met before - is about to scrutinize and judge how you look, how you act, how you speak and everything you say, for an hour or more. And worse – your future income for years depends on how you perform in this one crucial hour. Sounds like fun, hmm?
This interview may be your one and only shot at a job you really want, so your nervousness is entirely understandable. You believe you are more than capable of taking on the role - all you need do is conquer your nerves so you can persuade your interviewer to believe it too.
Anxiety Can Be a Good Thing 
The first thing to remember is that feeling anxious is a normal, healthy, and above all human response. A small amount of anxiety can help keep you sharp, focused and quick-witted. The important thing is not to let it become so overwhelming that it has a negative effect on your performance.
It will help if you stop for a moment, breathe, and look deep within yourself to figure out exactly what is causing your nerves. Anxiety is often made worse by fear of the unknown, and not knowing what to expect. But the good news is that you can prepare yourself, and remove (in advance) as much of this anxiety as possible. Here's how.
Do Your Research
It will help if you start by finding out as much as possible about the interview in advance – about the company, the venue and the interviewer. In this day and age, almost everything is searchable on the internet, and with just a few clicks of your mouse you can soothe your anxiety by learning as much as you want to know about whatever aspect of the job interview is making you the most anxious.
For example, if you are afraid of meeting with a stranger, then you can learn all about your interviewer, including what they look like. You can even view your interviewer's resume (via LinkedIn), and scope out details of their own published writings - or even learn what kind of pets they have (via Facebook and other social media.) It's official; over 60 percent of employers screen candidates' social media before inviting them to an interview, so it is perfectly acceptable (and even encouraged) for you to conduct the same research on your prospective company. So snoop to your heart's content.
If you are questioning the ethics of doing so – why not? It's 2017, the golden age of social media and sharing everything online. You wouldn't buy a used car without first checking the CarFax (or similar background check data). You wouldn't go on a blind date without looking up the person's name on Facebook or Google. After all, it's a buyer's market out there, and you may be spending years of your life at the company that is offering you the job, so it is wise for you do a little digging of your own first using publicly available tools, to discover exactly what you are letting yourself in for.
Here are some things you can research online before the interview:
The Interviewer: Your interview invitation email may have given details of who will be interviewing you, but if it didn't, it is perfectly acceptable to email or call the company's HR department to find out their full name, which you can then use to do an internet search. Ask whether it will be one person or a panel. If it is a panel, look up the most senior member on the company's website, or on LinkedIn, so you can find out more about their role in the company and put a face to their name. If they have an 'About Me' section on the corporate website or a personal blog, you may even find out their likes and dislikes, which you can use to your benefit in the interview.
Tip: If the person has a common name, make sure you search including the company name and the city you are interviewing in. For instance, Google 'John Smith + Los Angeles + IBM.'
The Interview: Check free company review sites like CareerBliss.com and Monster.com to read company reviews and find out from previous employees and applicants what the interview process will be like. On company review sites, you may learn what sort of interview it will be, whether you will be interviewed as part of a group of candidates or as an individual. You can also learn whether there will be an aptitude or skills test, and if so, what form it will take.
Tip: Here is a great list of the Top 8 company review sites in the U.S.
The Company: Next, do some research on the company. How and when was it founded? What is its history - has it merged or expanded or moved premises? What is the CEO's name and does he or she have an interesting background? Try to find out details of who your prospective company's competitors are and the type of market it caters to. Does it have any positive associations with the local community, such as links with nearby schools or colleges or involvement in fund-raising for local charities? If you can show in your interview that you have done your research and have an awareness of these details, it will be a definite point in your favor.
Tip: Try searching the company name on Wikipedia for larger companies, or for smaller companies or startups, look at sites such as CrunchBase for more in depth info on everything from the founders and web traffic to the company's funding (or lack thereof).
The Drive: For a really important or potentially life-changing interview, you might want to hop in your car do a practice run to the interview location, so you can see how long the journey takes, where you can park if you're driving, and get a general feel for the layout of the premises. If the venue is already familiar to you on the day of the interview, it will be a real help in reducing pre-interview nerves. Remember that traffic can be unpredictable, so if (for instance) your interview is 9am on a Friday, try driving that route at that time the Friday before to help you get a feel for the traffic volume, so there are no nasty surprises on the day.
Tip: If you don't have time to drive the route before the interview, use free map apps or websites such as Google Earth and MapQuest to plan the route. You can even virtually 'fly down' to inspect the front of the building and the parking situation at street level, thanks to the magic of the Google Earth StreetCam car.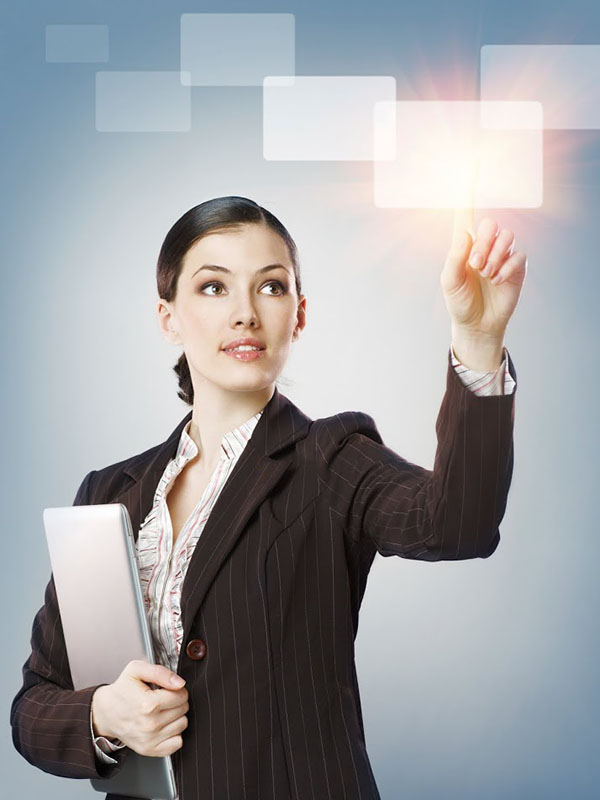 Be Prepared 
Another reason why you may feel nervous is knowing that someone else will be in control of your interview. You don't know how it will be handled or exactly what you will be asked. So the best thing you can do is make sure you are as well-prepared as possible.
Please note - being well-prepared does NOT mean memorizing answers to all possible questions word-for-word. If you do that you may be so keen to recite the responses you have learned that you find yourself spouting them, even if they don't actually answer the question you have been asked. You should have a good idea of what you will say, but you need to remain flexible enough to adapt your answers to each specific question.
Popular questions you may be asked may include:
Why do you want to work here?
Why should we hire you instead of another candidate?
What are your strengths?
What is your weakness?
Give me an example of a time you made a mistake at work, and how you dealt with the situation.
How would your current co-workers describe you, if we asked them about you? What about your ex-boss?
Why did you leave/are you leaving your last job?
How did you deal with a recent challenging situation?
Where do you see yourself in five years' time?
To prepare for these questions you should refer back to the published job description. Identify what skills, abilities and experience the employer is looking for and make sure you have examples from previous roles, or from your personal life, which show you have the qualities they are looking for. Make sure you work those answers into your responses.
You may even simply be asked to tell the interviewer about yourself, with no further guidance given. This is not an opportunity to give them your life story or talk about cats for an hour (even though cats are amazing – we love them here at CareerBliss!) Instead, single out passions you have or activities you've participated in which demonstrate traits which match those required in the new role, or which tally with the company's ethics and values.
Remember that if you're unsure exactly what you are being asked, it's fine to ask for the question to be repeated or rephrased. Better that than give an answer that's not appropriate to the question.
Get Ready to Question the Questioner
You should also have some questions prepared to ask your interviewers. Most interviews these days end with the interviewer asking, "Do you have anything you'd like to ask me?"
Examples of good questions include:
Tell me about my new colleagues/team/department.
Will there be opportunities for training and personal development?
Will I receive regular feedback and appraisals?
What opportunities are there to progress within the company?
What future might the company have in terms of expansion or development?
Never ask about such personal things as salary or vacation time during this first interview. Although your interviewers are well-aware that one reason for your application is to earn a salary, you don't want them to think this is your top priority or that money and time off are the only things you care about.
Greatness Is In The Details
In most situation, it is perfectly acceptable to take notes in with you to remind you of questions you want to ask - it shows you have prepared thoroughly. However, don't be tempted to prepare notes to use as a crib sheet for answering questions though. You need to maintain good eye contact, and if you keep glancing down at your notebook it may make you appear nervous or lacking in confidence.
It's also not a good idea to write down notes on your smartphone Notes app, although you may be tempted to do so for the sake of convenience. Checking your phone in public has a very negative connotation, and even if you tell the interviewer that you are taking important notes and not just texting a friend, they may find it hard to believe you. Having your phone out at the interview at all may even count against you, particularly if the interviewer is from an older generation or if the job is at a secure location such as a bank or financial center.
If you can, rehearse the interview beforehand with a friend (one who will take it seriously!) The questions themselves aren't so important; the goal is for your friend to watch you like a hawk and point out anything you may be doing that could sabotage your chances. Get your friend to point out any speech fillers you have a habit of using, like "er", "um" or "like", or repetitive behavior such as twiddling with your hair or tapping your foot or cleaning your glasses. These are things you do automatically so probably aren't even aware of, but they can distract or even irritate an interviewer.
Before the Interview 
There is plenty of advice available online that covers various anti-anxiety techniques you can use on the day of the interview - breathing exercises, mental imagery, visualization - so use whichever appeals to you. Remember too that you will be judged on how you appear as well as on what you say, so make sure you practice both standing and sitting with an upright, relaxed and open posture which radiates confidence and self-assurance.
Make sure you leave nothing to chance. The night before the interview, get everything prepared and ready to go the next day, even if your interview isn't till later in the day. Choose your clothing, shoes and accessories and lay everything out, along with whatever paperwork you need to take with you, and of course make sure you know where your car keys are. Make sure your car is not low on gas. If you'll be using a GPS to find the job location, program in the address in advance, and check your maps are updated and loading correctly. Try to get a good night's sleep and set your alarm to allow yourself plenty of time to get ready in the morning.
Exercise can be a good way to quell feelings of nervousness, so - if you feel up to it - get up early enough to exercise in whatever manner you most enjoy. Exercising not only burns off any negative energy but it also produces endorphins, which interact with the receptors in your brain to induce a feeling of positivity and well-being. Make sure you leave yourself plenty of time afterwards to take a shower and get yourself ready to look your very best for the interview.
Don't Worry – and Be Happy 
It is important to bear in mind that, no matter how desperately you want the job, your entire future does not depend on it. It is an opportunity but not your only one, no matter how much it may seem that way at the time.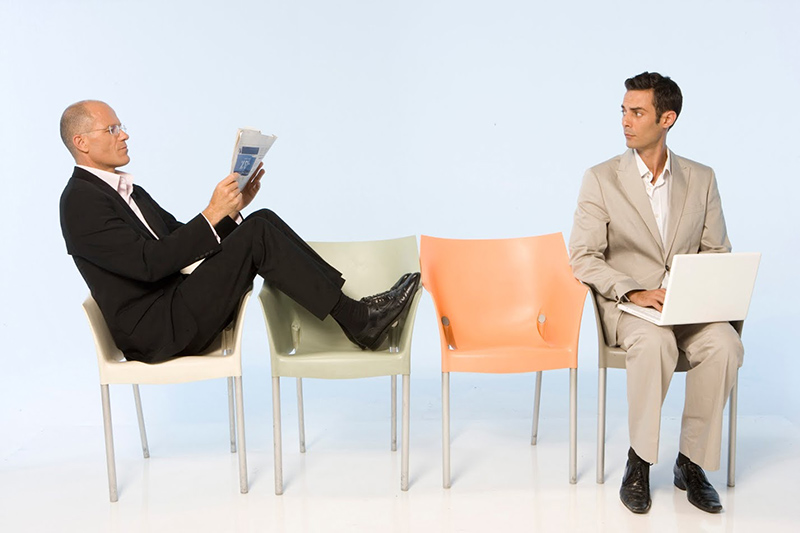 Not getting the job may even turn out to be a blessing in disguise. Fate often works in mysterious ways, and though it may feel like a rejection is the end of the world, you never know what lies in your future, just down the line. You may even be offered a better job with a better salary in coming days, and you'll then find yourself looking back at this interview and actually being glad you didn't get the job offer. Keep an open mind and a positive outlook, and the world might just surprise you.
Remember too that you have already achieved a great deal by being invited for interview - there will be plenty of other applicants who didn't even get that far. This means you've composed an excellent resume and written a good cover letter, which are both talents that will serve you well in the future.
Whatever the outcome, this interview will be a learning experience which will make you a better candidate, interviewee and professional. If you are not offered the job, make sure you ask for feedback on your interview, so you can see what your strong points are and areas where you can improve.
We wish you the very best of luck!