Mustering your courage to negotiate your salary with a new employer really pays. Chances are, the first number they throw at you will be on the lower end of their salary range for the position.
They expect you to negotiate!
Still, asking for more money be can nerve-wracking – especially when you're just happy to finally get a firm job offer. But, with some preparation and a great game plan, you can take some of the stress out of salary negotiations and increase your chances of getting what you are worth.  
Crunch The Numbers
Salary comparison websites are a cornerstone of your pre-negotiation research.  And you're in luck! CareerBliss has millions of salaries for all kinds of positions. All you have to do is type in your job title to get an instant glimpse of what employees like you are making at different companies.

You can narrow your search by location, highest salary and companies alphabetically. For example, if you simply type in "administrative assistant" in the search bar, you'll see a range of salaries for assistant administrative titles. Click on the job title that matches you best.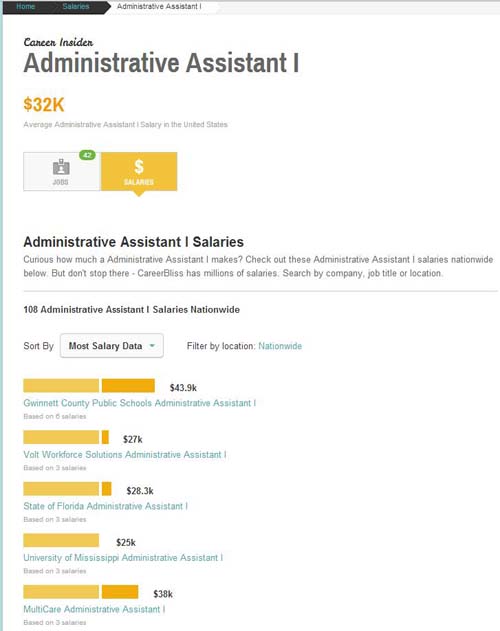 Prove Your Worth
So you know what other workers in your position are making – now it's time to prove that you're worth being on the higher end of the salary range.
"Understand the value that you bring to the table," says Kent Lee, CEO of Perfect Resume. "How have you helped your company increase revenue?"
The best way to prove your worth is by emphasizing your top three professional accomplishments.  Make it short, sweet and punchy. Have your stories ready to go during your negotiation and you'll be golden!
Back it Up
Lee has also coached several of his clients who brought previous positive employee evaluations to show they have a track record of working hard and getting results.
"If possible, use employee evaluations to your advantage. I have coached several clients who have brought their previous employee evaluations …  to point out how they have exceeded expectations," Lee says.