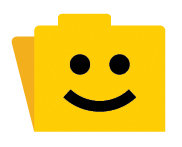 Company culture comes in all sizes, shapes and forms (laissez faire, casual, money-driven, formal). While no two companies' cultures are the same, positive cultures tend to share some fundamental qualities, such as effective communication, trust and workers satisfaction.
In fact, a great company culture is one of the top reasons why happy employees keep on smiling, according to Brad Brummel, PhD,  an expert in industrial-organizational psychology at the University of Tulsa and member of CareerBliss board of advisors.
There's no universal definition of what company culture is, but Brummel says, generally, "it's the accepted standards for behaving and acting within the organization."
But in order to attract top talent, "organizations sometimes hide the worst parts of their culture during recruiting --much like people try hard to do on first dates," he says.
Ordinary job seekers might be fooled — but you, a member of the CareerBliss community, are much smarter. You know that a positive company culture should be made up of the following:
1. A Great Work-Life Balance
Having an understanding manager can relieve a ton of stress, particularly for those juggling a job and a family at home. If you have an employer that's open to telecommuting when your kid is sick at home, for instance, it's a lot easier to get stuff done without worrying about caring for your child.
A good company understands that encouraging folks to constantly prioritize work above all else will only produce burned out employees.
2. Camaraderie with Coworkers
A positive environment encourages teamwork. While healthy competition can be a great driving force, everyone should ultimately be working towards the same goal — not throwing each other under the bus to get ahead. The company should also encourage employee engagement, which means no assembly line robots!
3. Open Communication Among All Employees
While the vision for the company culture is laid down by the company leaders, employees should have a say in how that company culture is carried out, says Paul Spiegelman, founder and chief executive of Beryl Companies, in his recent article for Inc. Magazine, "Great Corporate Culture Isn't Expensive."
"It costs zero dollars to ask your employees what kind of programs and work environment are best for them," Spiegelman says in his article. Companies should "survey, analyze, enact, and repeat."
For instance, in order to open up communication, Beryl Companies hosts regular "Chat n' Chews"—which are casual lunches with the senior leadership and a small group of employees across the board to have heart-to-hearts about the business.
"The casual setup makes employees feel comfortable to bring up concerns or new ideas," Spiegelman notes. 
4. Rewards Good Work Over Political Connections
A good work culture kicks aside politics and rewards the most deserving individuals.
Spiegelman has actually written a lot on the importance of good company culture. In another article for Inc., "Don't be Like Goldman Sachs: 5 Ways," he makes the point that "today's best employees want a voice. They want to know senior management is factoring their values into the overall business strategy." Spiegelman says companies should pump up employee morale by spotlighting those that are taking the lead.
5. Builds Trust and Shows Transparency
Above all, there should be a mutual feeling of trust and transparency to bridge the gap between higher and lower level professionals. Spiegelman argues, in the same article, that companies shouldn't be afraid of being vulnerable in front of their employees.
"Vulnerability inspires confidence and loyalty in employees and will, I believe, become
the
watchword of great
CEOs
in the future," Spiegelman notes.   
Vulnerability builds trust, and this is what erases that feeling of being just a cog in a giant corporate machine. You know that an employer is trustworthy if they follow through on their word. Also, if corporate messes up, they should acknowledge their mistake and take steps to fix it – not cover it up and leave their team in the dark.