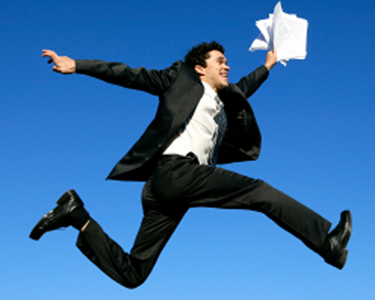 Unemployed Job seekers in New York City will soon have the right to sue if they feel an employer rejected them because of their joblessness.
Some states already have laws prohibiting employers from specifying in job ads that applicants must be employed. The rules pushed through by the New York City Council yesterday, though, are the most far-reaching, reports the Huffington Post.
Proponents of laws against unemployment discrimination say it doesn't make sense – especially given the high number of layoffs in recent years – to reject candidates out of hand because they are unemployed.
[Top 10 Highest Paying Tech Jobs in New York City]
"We cannot and will not allow New Yorkers who are qualified and ready to work and looking to work to have the door of opportunity slammed in their faces," City Council Speaker Christine Quinn said.
Opponents say the new rules will result in a flood of unwarranted lawsuits from disgruntled job seekers.
"It is essentially open season on employers in New York City," employment lawyer Keith Gutstein told the Huffington Post.
[10 Most In-Demand Tech Workers in New York City]
Despite differing opinions on whether government should get involved in the hiring process, it's hard to deny that unemployed jobseekers do face an additional hurdle.
UCLA researcher Geoffrey C. Ho describes the findings of a 2012 study of unemployment discrimination: "We found bias against the jobless, among human-resource professionals as well as among the broader public, virtually from the outset of unemployment."
Fight Unemployment Discrimination
In an article on AOL Jobs, career coach Miriam Salpeter suggests unemployed job seekers combat discrimination by:
Knowing your story: Be able to confidently, and truthfully,  explain your circumstances and present details in the best light.
Maintaining your skills: Don't just sit around  – freelance, or volunteer, to keep your skills sharp.
Networking: Perfect your pitch and go out and meet people. Focus on making connections and building relationships. Remember to maintain your current network, too.
Using social media: Take your networking online with being active on LinkedIn and Twitter.
Read:
7 Steps for Fighting Unemployment Discrimination