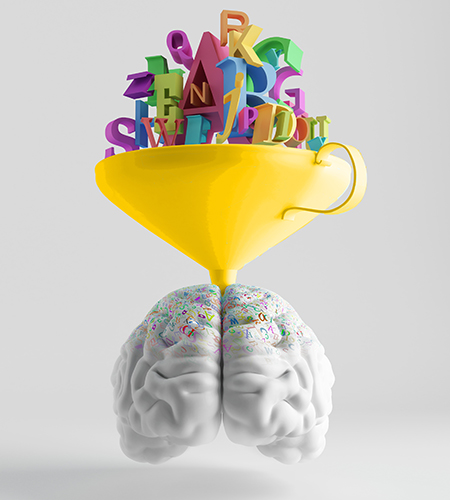 Emotional intelligence is the unique connection of your heart and mind. A lot of your success and happiness is dependent on how you interact with others—in all jobs. How well can you control your emotions? How well can you read other people?
"Nobel Prize winning Israeli-American psychologist, Daniel Kahneman, found that people would rather do business with a person they like and trust rather than someone they don't, even if the likeable person is offering a lower quality product or service at a higher price," according to Keld Jensen of Forbes.
High emotional intelligence means stronger relationships, which directly sets you up for better opportunities.
Here's the best part: Emotional intelligence is a skill that can be practiced to help you empathize with your associates in a productive way. It shapes how you interact with others—essential when you're working in a team and key to becoming a better leader.
So, what can you do to sharpen your emotional intelligence? We spoke with a number of psychologists and experts on the topic to pinpoint seven practical ways to practice strong emotional intelligence at work. Check it out:
1. Set an Intention
To control an outcome, you first have to clarify your intention.  "Before you start a project, meeting, or conversation, ask yourself: What is my intention? What do I most want to see happen from this?" says Amita Patel, owner and founder of Aligned Holistics.
If you didn't get what you were looking for, consider rephrasing your question. Looking inwardly can boost your interpersonal skills.
Baek-Kyoo Joo, researcher at the University of Minnesota, zeroed in on executive coaching programs and human resource development. "It is remarkable how many smart, highly motivated, and apparently responsible people rarely pause to contemplate their own behaviors," Joo said in his research paper.
2. Listen Intently
It's nearly impossible to build emotional IQ without listening. "So often everyone is self-absorbed thinking about the next thing they are going to say without really listening to the other person first," says Laurel Wiers, licensed marriage and family therapist of 14 years.
If you catch yourself doing this, realize that you're missing out on a huge opportunity to get more insight about that person's emotions. "In this time we are forming our response, we are not attending to the physical and emotional cues of that person. This results in a response fitting to our needs rather than theirs," Wiers says.  Setting an intention and listening can help you create stay on course.
3. Destress—Exhale it Out
Stress is kind of like a fog machine for your emotional intelligence. When you're incredibly stressed out, it's harder to see interactions clearly.
For instance, "Many of us suffer from Email Apnea. Simply put, it means we hold our breath as we're checking & writing email like a bomb is about to go off. Focus on creating a rhythm of calm & steady breaths," Patel says. This can help you relax.
If you really can't figure out a way to control your stress, consider stress-management programs. They really do work! "The average improvement reported is around 35 percent," according to a study by researchers at the Baruch College, cited in the Harvard Business Review.
4. Practice Kindness
Simple acts of kindness is always great for building strong relationships in general. Even if it's as small as flashing a smile and saying "good morning."
Patel suggests: "Hold an elevator door, thank someone sincerely, or listen to someone mindfully without distractions."
5. Be Thankful
Practicing gratitude is a great way to be more in tune with not only your colleagues' emotions but also your own. "As Sharon Salzberg writes, 'Being happy at work is possible for all of us, anytime and anywhere, with open eyes and a caring heart. We need only to take the first step,'" Patel says. Check out 9 Ways to Be a Great Coworker Everyday.
Practicing these five tactics is a great way to connect your mind and heart for more success and happiness at work.