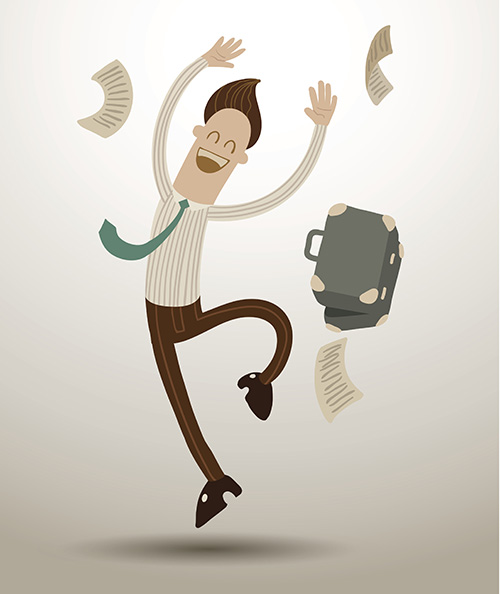 Many psych experts say that we are all born with an innate hint of creativity. But as we grow older, things like our practical jobs, fear of rejection and other grownup matters place a lid on our creativity.
However, studies show that indulging in our deep-seated creativity afterhours can actually open up a floodgate of newfound inspiration, enthusiasm and happiness in your career!
"Try an improv class, pick up a musical instrument (again), join a choir, sign up for a dance class, or check out a pottery class," says Katherine Crowley, Harvard-trained psychotherapist and author of Mean Girls at Work. "Try something that piques your curiosity, but you aren't sure you'll be good at.  Doing it perfectly isn't important."
Creative confidence is all about tossing fears of failure out the window and indulging in your creativity.
"Exercising creativity is an essential component of psycho-spiritual development towards achieving self-actualization and true happiness," says Joyce Marter, psychotherapist and CEO of Urban Balance. Here's why:
1. Doing Something You Love Encourages You to Try New Things
David Kelley, founder of revolutionary design company IDEO, teaches a weekly class called "Creative Gym" at Stanford d.school on cultivating creative confidence, which includes fun exercises that "non creative" people might not normally try (e.g. express a moment of disgust using only squares, circles and triangles...tough one!).
"I'm a pretty reserved person, but that class was so much fun," says one of Kelley's students and biophysics PhD candidate Scott Woody, according to the book Creative Confidence by Kelley. "It was a chance to be a little weird and to go nuts. It was the highlight of my week, every week. It opened a lot of creative doors that I had left closed for a long time and that my analytic training had kept shut."
The more you try new things, the sooner you'll eventually succeed in it. All of this culminates in a jolt of creative confidence.
"There's nothing more vulnerable than creativity," says Brene Brown, researcher and expert on vulnerability in a 99u conference speech.
2. Trying New Things Will Help You Overcome the Fear of Failure
When we feel vulnerable, we're fearful of ridicule and this can inhibits us to experiment with new things. What if I fail? What if my idea is terrible?
Here's the best part of what we're advocating: No one really has to know about your afterwork creative pursuits! There's no pressure. No judgment.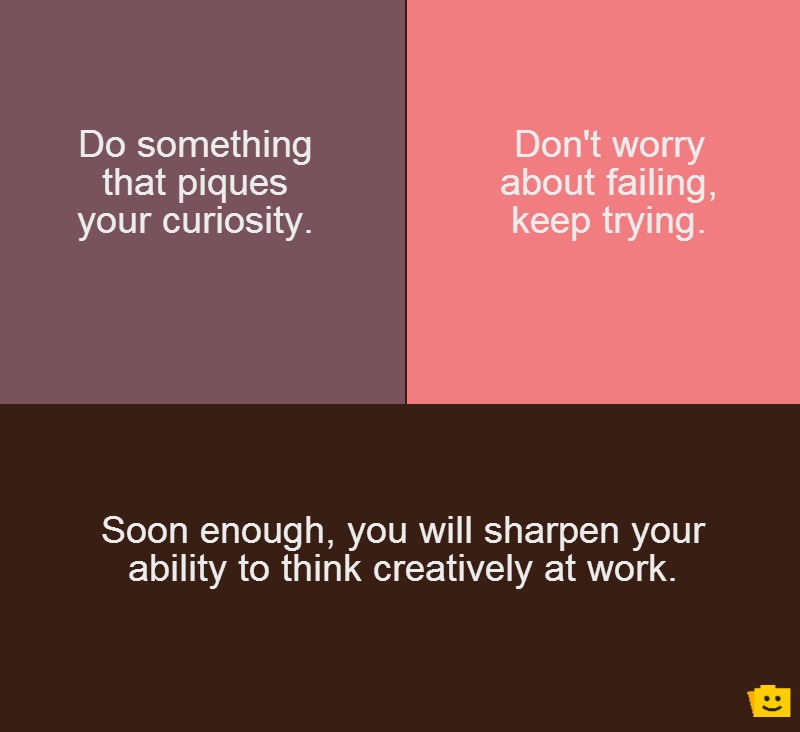 "So many of us lack the courage to pursue a new idea or skill," Woody says, according to Kelley's book. "Just by taking action you're better off than 99 percent of people."
Creative pursuits will pay off in other areas of your life.
"Creativity is a form of self-expression, and as an individual gains confidence expressing oneself in a variety of ways, that confidence and the ability to think creatively at work increases," says Katherine Crowley, a Harvard-trained psychotherapist and author of Mean Girls at Work.
In Kelley's class, he finds that if his students "stick with the process, they end up doing amazing things and they surprise themselves at just how innovative they and their teams really are," Kelley says in a recent TED Talk on how to build creative confidence. So, stick with it!
3. Creativity will Transfer to Your Day Job
In fact, Jocelyn K. Glei, director and editor-in-chief of productivity website 99u, equates creativity with problem-solving. "So [creativity] is more a question of identifying a problem, and then working your way through iterations until you solve it," Crowley says in a recent Reddit AMA.
Take Woody for, instance. He directly applied the creativity he exercised in Creative Gym by getting rid of the drab one-hour long weekly PowerPoint presentation in his lab. Instead, "he asked everyone to prepare a single slide for a succinct update." Instant joy!